Justin Levine has written many great articles about facts supporting Woody Allen's innocence. If you are about facts, you should really read them.
Why Maureen Orth's "10 Undeniable Facts About The Woody Allen Sexual-Abuse Allegation" Is Complete Bunk.
" … there is one big problem — Orth's article is complete bunk. It is a distorted exercise of full-on mendaciousness from beginning to end. The facts she cites as "undeniable" are either flat-out false, entirely deniable, or misleading and irrelevant due to the fact that Orth purposely omits other, more important facts that cast doubt on the allegations."
Read Justin Levines's full story.
Did Dory Previn's Song Lyrics Influence Mia Farrow In Accusing Woody Allen of Molestation? (Examining The Evidence)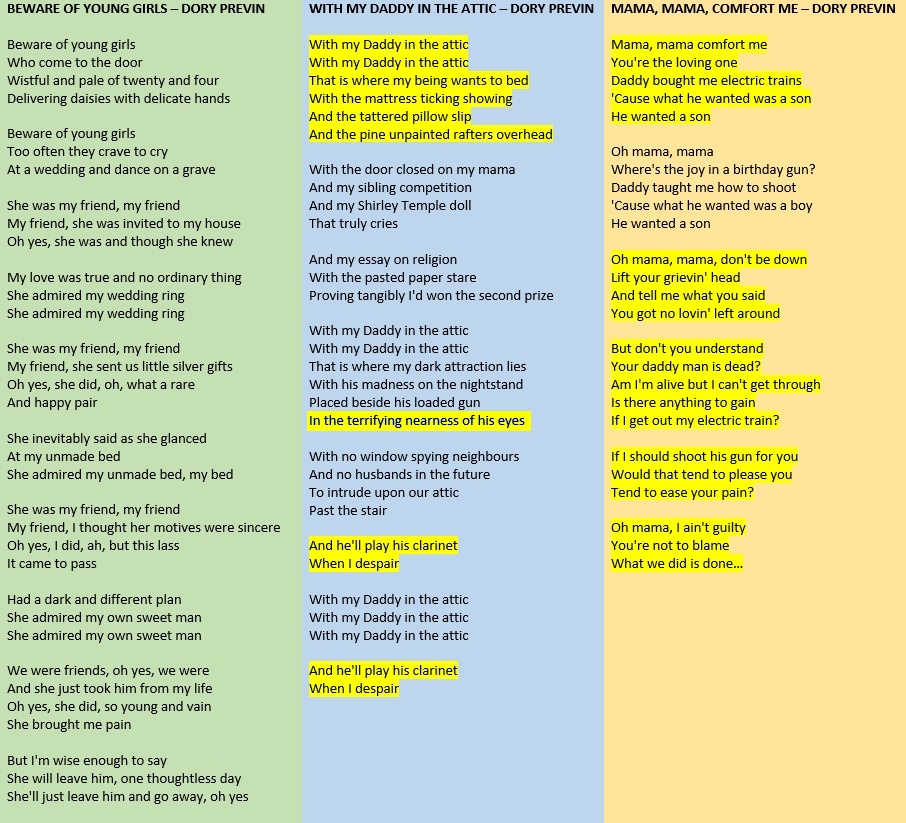 When combing through the wide variety of evidence in the debate over the allegation by Dylan Farrow that her father, Woody Allen, molested her when she was 7-years-old, Allen's defenders point to a curious instance of circumstantial evidence — the fact that song lyrics written by the ex-wife of Mia Farrow's second husband strangely parallel the allegations that Dylan would make against Allen years later.
Read Justin Levine's full story.
RAGE & DEBASEMENT: In Her Attempts To Brand Woody Allen a Child Molester, Mia Farrow Made a Videotape Of Her 7-Year-Old Daughter In The Nude While At Other Times Having Her Point To Her Crotch, Then Had It Leaked To The Press In The Hopes That They Would Air It Publicly.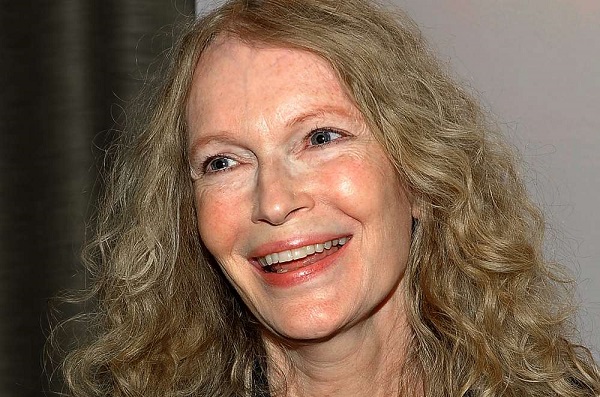 While debating the accusations that Woody Allen may have molested his adopted daughter Dylan when she was 7-years-old, people forget (or in many cases, simply do not know) that in her obsessive zeal to have her ex-boyfriend and lover Woody Allen branded as a child molester, Mia Farrow made a video tape of her daughter Dylan in the nude and at other times pointing to her crotch while accusing Allen of abuse, then deliberately engineered to have that sensitive tape of her daughter leaked to the press.
Read Justin Levine's full story.
A Closer Look At Mia Farrow's Adoption Addiction (Or, The Perils of Using Adoption as an Emotional Salve)
Mia Farrow has had, to date, 14 children — four biological and ten adopted.
If you simply want a quick reference list of them all, you can find it here. If you would like more detail as to events surrounding Farrow's desire and motivations for her large family, as well as the nature of her relationship with her children and Woody Allen, read on…
Read Justin Levine's full story.
The Casual Racism and Anti-Semitism of Woody Allen Critics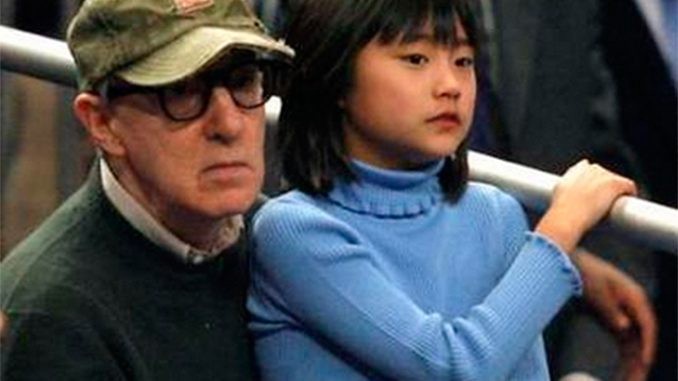 There have been many falsehoods and distortions made about the controversies concerning Woody Allen. But among the most pernicious is the penchant for Allen's critics to post misleading pictures of Allen and his daughters in order to support their belief that Allen must be a pedophile.
Read Justin Levine's full story.
The Woody Allen Controversy Reader: A Partial Compendium of Useful Media Resources Reporting on the Woody Allen Allegations
When researching the Woody Allen controversy regarding the disputed allegations that he sexually abused his daughter Dylan Farrow, it is always best to read the first-hand, original reporting from the early 1990s, rather than rely on distorted, misleading and incomplete summaries that have germinated decades later. The new, repackaged summaries often leave out or forget critical facts.
Read Justin Levine's full story.