Café Society is a 2016 American romantic comedy-drama film written and directed by Woody Allen. It stars, Steve Carell, Jesse Eisenberg, Blake Lively, Parker Posey, Kristen Stewart. The plot follows a young man who moves to 1930s Hollywood, where he falls in love with the assistant to his uncle, a powerful talent agent.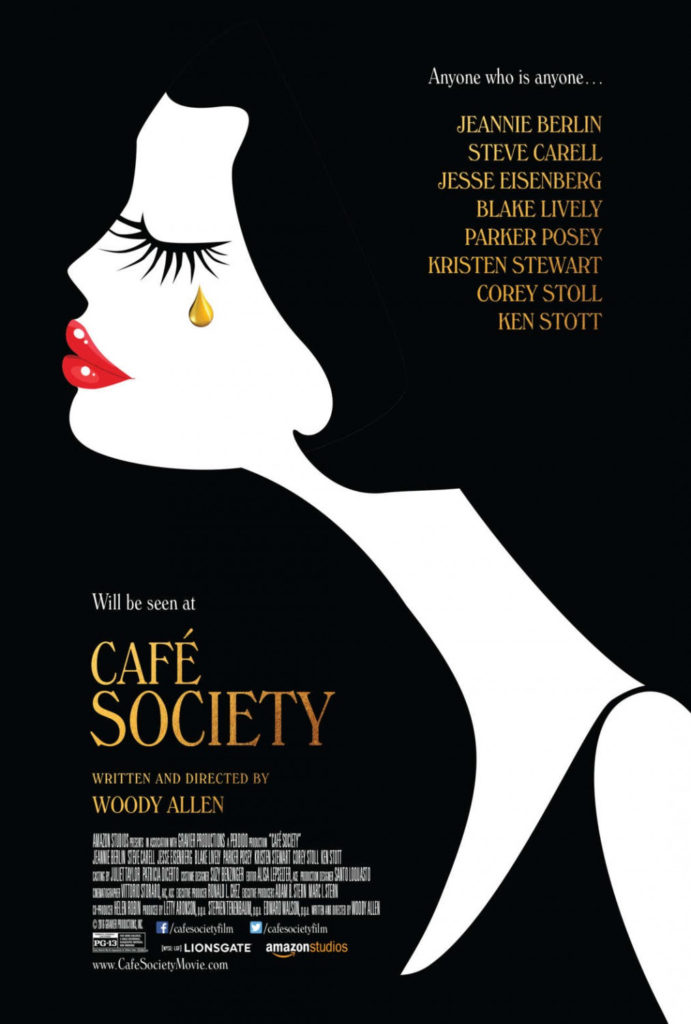 Trailer
Cast
Clips
Soundtracks
The Lady is a Tramp
Playlist on Youtube
Café Society playlist on Youtube.
Cafe Society: Critical reception
IMDB (6.6)
"In my humble opinion most Woody Allen movies have a feel but some you can feel more than others and I do believe this is one of those stronger ones. Im sure it has something to do with the beautiful cinematography, scenery and costumes but also the love story was just so believable and Jessie Eisenberg and Kristen Stewart were just so genuine. Funny I don't normally even like those two actors but put them in a Woody Allen movie and it's a whole new performance."
Rotten Tomatoes
On review aggregator Rotten Tomatoes, the film has an approval rating of 71% based on 251 reviews, with an average rating of 6.13/10. The site's critical consensus reads, "Café Society's lovely visuals and charming performances round out a lightweight late-period Allen comedy whose genuine pleasures offset its amiable predictability."
Metacritic
Metacritic reported the film had an average score of 64 out of 100, based on 37 reviews and an user score of 6.6 based on 141 rating.
AlloCiné
On French AlloCiné, it gets 4.1/5 (press, 29 reviews) and 3.7/5 (spectators, 5616 ratings).
Box Office
Worldwide: $43,763,247 – Domestic: $11,103,205 – International: $32,660,042
Cannes Report 2016 with Woody Allen
Quote
Rose Dorfman: "First a murderer, then he becomes a Christian. What did I do to deserve this? Which is worse?"
Behind the Scene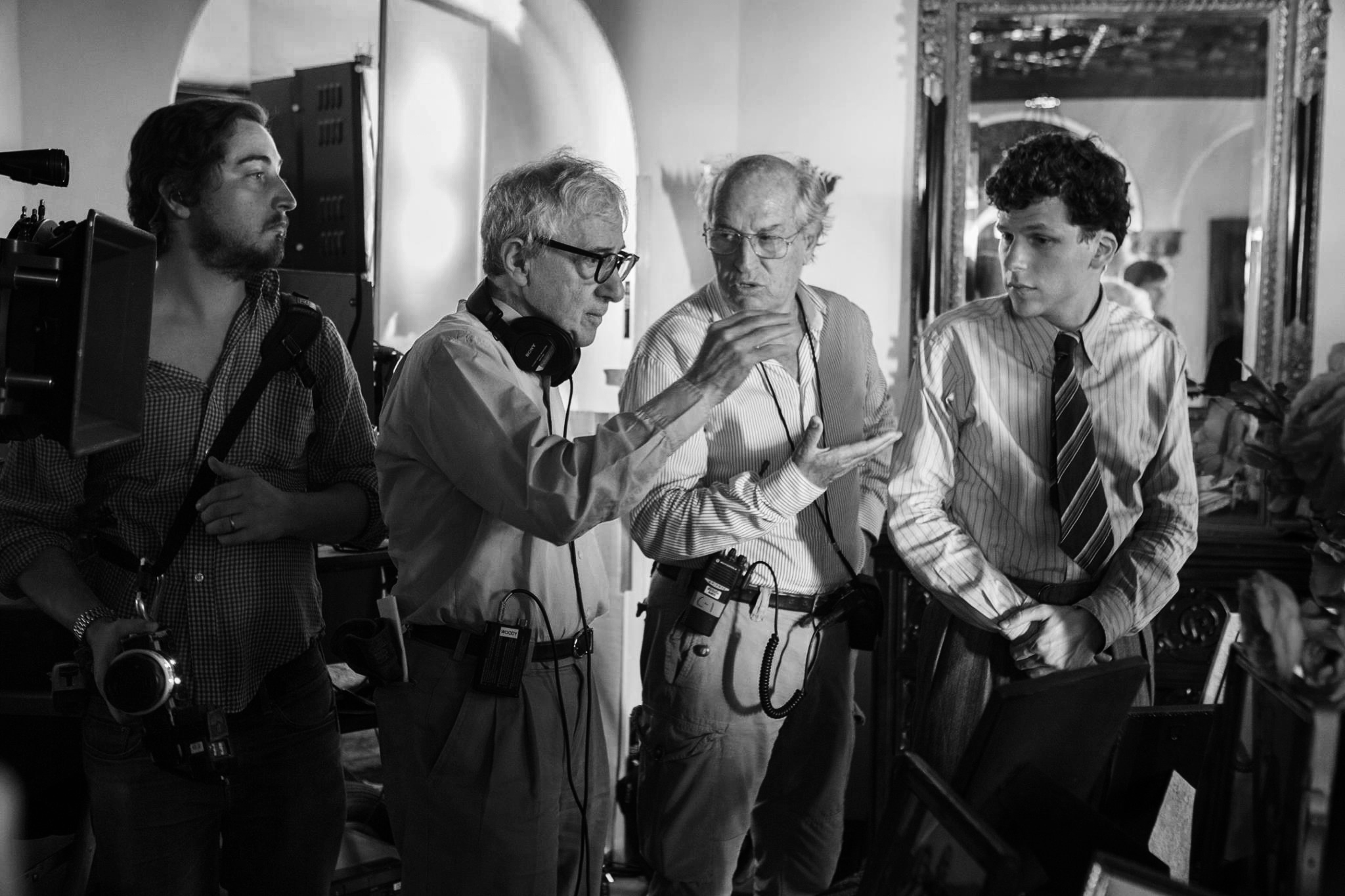 Woody Allen's Next and Previous Movies
Previous: Irrational Man – Next: Wonder Wheel