Cassandra's Dream is a 2007 dramatic thriller film written and directed by Woody Allen and starring Ewan McGregor and Colin Farrell. Filmed in the United Kingdom, it was released in 2007 in Europe and in January 2008 in the United States. It was developed as a British-French-American co-production. The film was premiered in secret at Avilés, Spain on June 18, 2007. It was officially premiered at the Venice Film Festival on September 2, 2007 and was already in theaters in Spain by November 3.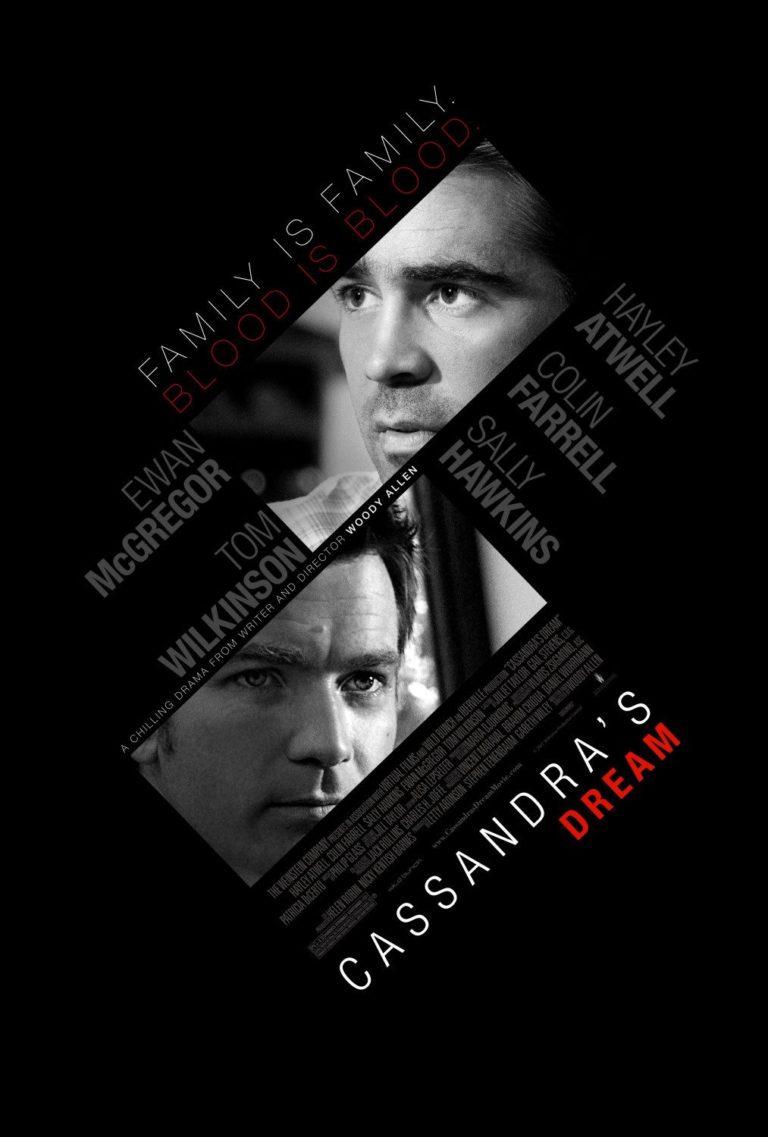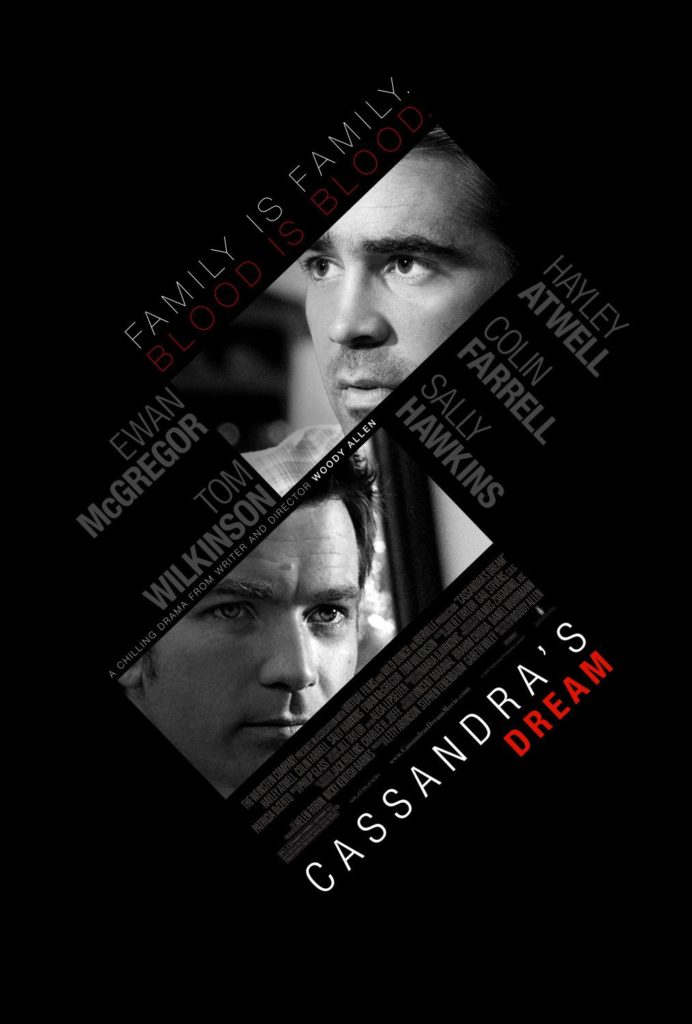 Trailer
Cast
See Cassandra's Dream Full Cast.
Clips
Soundtrack by Philip Glass conducted by Michael Riesman
Quote
Father: Like the poet said: "The only ship certain to come in has black sails."
Cassandra's Dream: Critical Response
IMDB
"This is, perhaps, Woody Allen's darkest tale. No hope, no possibility of hoping. Dreaming seems so meaningless. The "I want" syndrome. Nothing will come out of it and shame on you for wanting it. Colin Farrell and Ewan McGregor are wonderful in performances without frills or shine."
Rotten Tomatoes
Tomatometer on Rotten Tomatoes is 45% based on reviews from 117 critics. The Audience Score is 49% for 121.464 User Ratings.
Metacritic
Metacritic reported the film had an average score of 49 out of 100, based on 31 reviews and an user score of 7.9 based on 79 rating.
Allocine
On French AlloCiné, it gets 2.9/5 (press, 24 reviews) and 3.4/5 (spectators, 3896 ratings).
Box Office
Worldwide: $22,687,639 – Domestic: $973,018 – International: $21,714,621
Colin Farrell Talks About Cassandra's Dream
Hayley Atwell is an Opportunist Mob Trial Apologist
Unfortunately for her, Hayley Atwell is part of the few actors who say they won't work again with Woody Allen.
"I didn't know back then what I know now. Would I work with him now? No," Atwell said. "And I stand in solidarity with his daughter and offer an apology to her if my contribution to his work has caused her suffering or made her feel dismissed in any way. It's exciting that I can say this now and I'm not going to be blacklisted."
Read the full article on People.
Relative content. Dylan Farrow: 8 lies in 9 paragraphs.
Farrell, McGregor and Woody Allen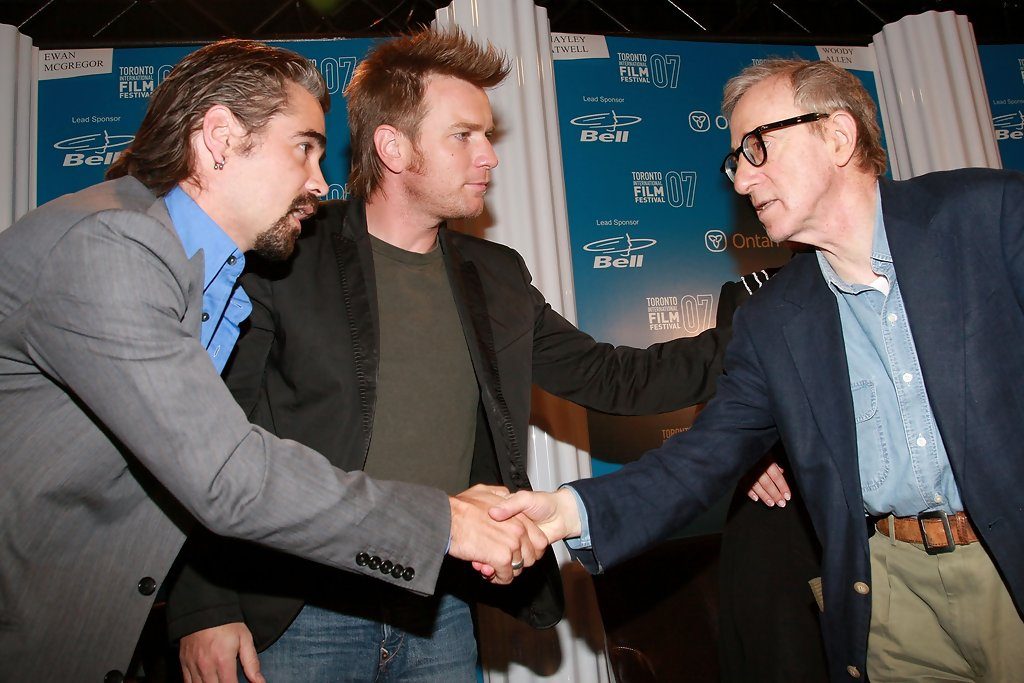 Woody Allen's Next and Previous Movies
Previous: Scoop – Next: Vicky Cristina Barcelona