Sweet and Lowdown is a 1999 American comedy-drama mockumentary film written and directed by Woody Allen. Loosely based on Federico Fellini's film La Strada, the film tells the fictional story, set in the 1930s, of a self-confident jazz guitarist Emmet Ray  who falls in love with a mute woman.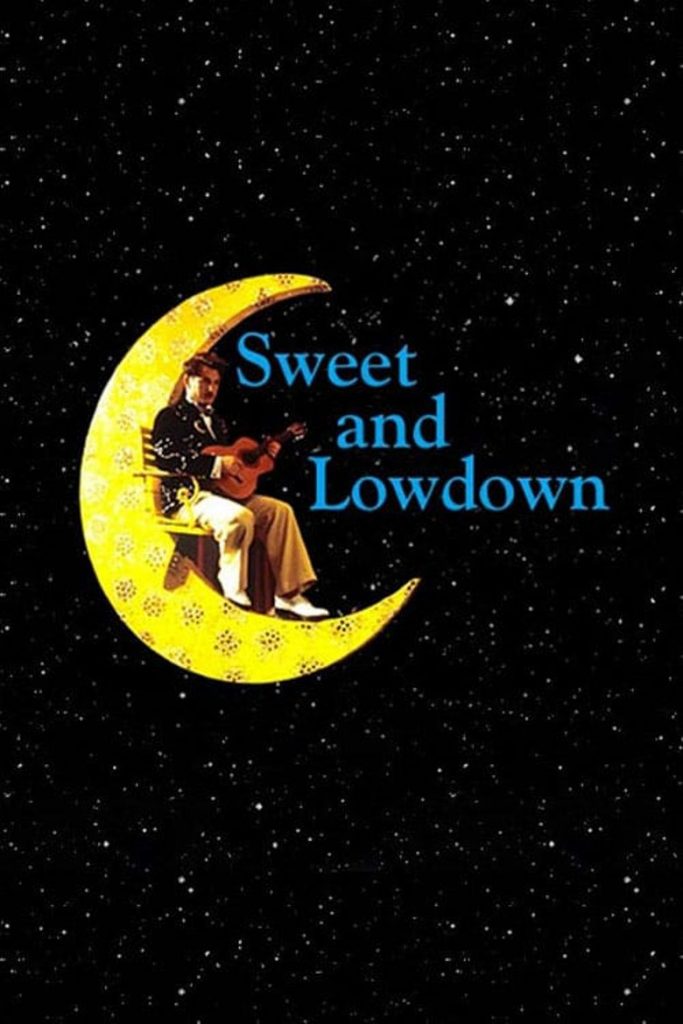 Trailer
Cast
See Sweet and Lowdown full cast.
Clips
Soundtracks
I'll See You In My Dreams
Sweet Georgia Brown
Playlist on Youtube
Sweet and Lowdown playlist on Youtube.
Sweet and Lowdown: Critical Response
IMDB
"A slow, rich movie. Though it lags in places, the three lead performances are indelibly written in my memory. And the great jazz soundtrack and warm colors made this movie go down like a glass of bourbon."
Rotten Tomatoes
On Rotten Tomatoes, the film holds an approval rating of 77% for 61 reviews. The audience score is rated 82% for 13971 notes.
Metacritic
Metacritic reported the film had an average score of 70 out of 100, based on 33 reviews and an user score of 8.1 based on 31 rating.
AlloCiné
On French AlloCiné, it gets 3.9/5 (press, 21 reviews) and 3.3/5 (spectators, 1216 ratings).
Box Office
Worldwide: $4,525,794 – Domestic: $4,197,015 – International: $328,779
Quote
Blanche: What do you think of when you play? What goes through your mind?
Emmet Ray: Yeah, that I'm underpaid. I think about that sometimes.
10 Things About Sweet and Lowdown
Woody Allen's Next and Previous Movies
Previous: Celebrity – Next: Small Time Crooks