Vicky Cristina Barcelona is a 2008 romantic comedy-drama film written and directed by Woody Allen. The film was shot in Spain in Barcelona, Avilés and Oviedo, and was Allen's fourth consecutive film shot outside the United States.
Trailer
Cast
See Vicky Cristina Barcelona full cast.
Clips
You Went Through My Luggage?
Photography
Lust in the Darkroom
Soundtracks
Barcelona
La Ley Del Retiro
Asturias
Playlist on Youtube
Vicky Cristina Barcelona soundtracks.
Vicky Cristina Barcelona: Critical response
Vicky Cristina Barcelona garnered the best reviews Allen received since his Academy Award-nominated 2005 film Match Point (also starring Johansson), particularly for Cruz's performance.
IMDB
"I just got back from a free screening of this movie. Wonderful, brilliant, thought provoking, funny, great story in the way only Woody Allen could do. The acting was great, the writing was great, the story was great."
Rotten Tomatoes
The film has an approval rating of 81% on Rotten Tomatoes based on 208 reviews, with an average score of 6.93/10. The site's consensus reads: "A beguiling tragicomedy, Vicky Cristina Barcelona charms with beautiful views of the Spanish city and a marvelously well-matched cast".
Metacritic
Metacritic reported the film had an average score of 70 out of 100, based on 36 reviews and an user score of 7.0 based on 261 rating.
AlloCiné
On French AlloCiné, it gets 3.9/5 (press, 30 reviews) and 3.6/5 (spectators, 15428 ratings).
Box Office
Worldwide: $96,409,300 – Domestic: $23,216,709 – International: $73,192,591
Quote
Juan Antonio: "Maria Elena used to say that only unfulfilled love can be romantic."
Scripts & Clips
Penelope Cruz Interview
Scarlett Johansson and Javier Bardem
Scarlett Johansson
"I love Woody. I believe him, and I would work with him anytime. I see Woody whenever I can, and I have had a lot of conversations with him about it. I have been very direct with him, and he's very direct with me. He maintains his innocence, and I believe him."
Read the full article on National Post.
Relative content. Woody Allen Sex Abuse Allegation: 20 Undeniable Facts.
Javier Bardem
"I am very shocked by this sudden treatment," Bardem said. "Judgments in the states of New York and Connecticut found him innocent. The legal situation today is the same as in 2007."
Read the full article on The Guardian. Remark: Unfortunately, The Guardian wrote "Despite a state's attorney saying he had "probable cause" to prosecute, Allen was never put on trial, a move intended to spare Dylan Farrow the trauma of a court appearance, the prosecutor said." but forgot to tell you the full story.
Behind the scene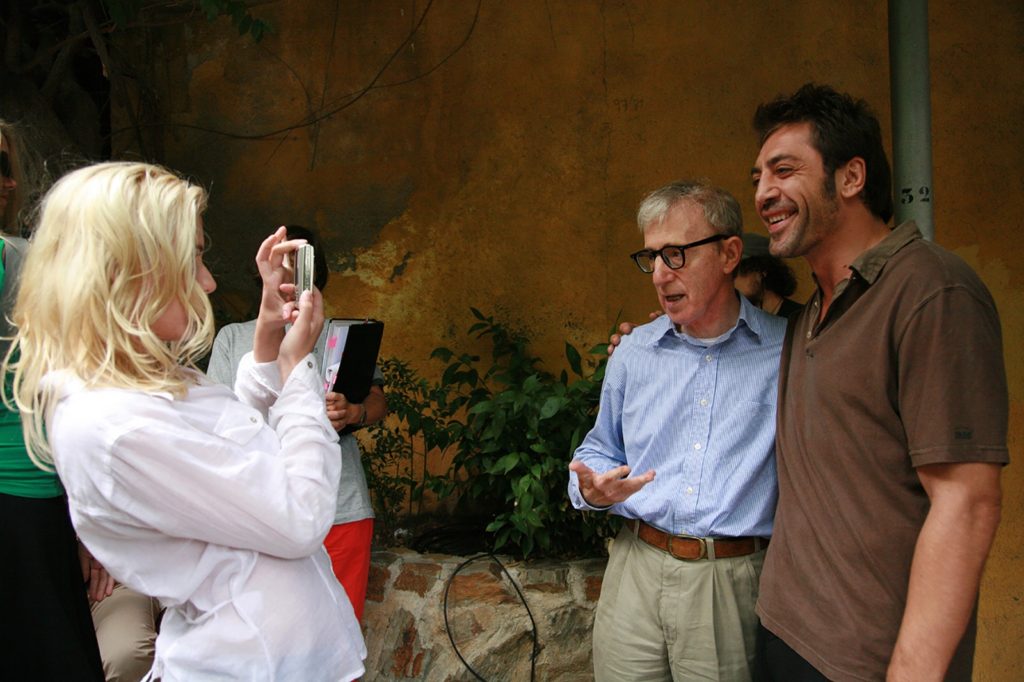 Woody Allen's next and previous movies
Previous: Cassandra's Dream – Next: Whatever Works