Click on A SON SPEAKS OUT to go directly to Moses Farrow (@MosesFarrow) testimony about Woody Allen sex abuse allegation.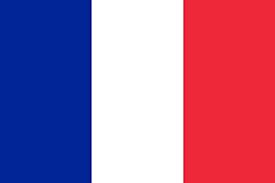 Why this post about Moses Farrow?
The first goal of this post is to help to share Moses Farrow new testimony about his father Woody Allen sex abuse allegation by his sister Dylan Farrow. If you post the original link http://mosesfarrow.blogspot.com/2018/05/a-son-speaks-out-by-moses-farrow.html on Twitter, it won't display a picture nor a title or a comment.
But if you share this post with the link http://woodyallenmoblynching.com/2018/05/24/woody-allen-sex-abuse-moses-farrow/ it'll display both a picture, a title and a comment:
Clicking on the picture, title or comment will open this page: its layout is adaptive, it'll display correctly on any device (computer, smartphone, tablet…)
Who is Moses Farrow ?
Moses Farrow was born in Korea in 1978, afflicted with cerebral palsy. He was abandoned in a telephone booth, taken to an orphanage, and adopted by Mia Farrow when he was two and by Woody Allen too when he was 13.
Moses Farrow is Dylan Farrow's and Ronan Farrow's brother. If you're lost with all children adopted by Mia Farrow, you can read a chronological listing of all the children birthed she adopted, along with all attempted adoptions & name changes of the children.
Moses Farrow was 14 years old in 1992, the year Mia Farrow accused Woody Allen of sexual abuse on their 7 years old adoptive daughter, Dylan. Ronan Farrow – he was still called Satchel – was 4.
What Moses Farrow knows about Woody Allen sex abuse allegation ?
"I was present for everything that transpired in our house before, DURING, and after the alleged event."
Moses Farrow also speaks about his own abuse by his mother Mia Farrow, his siblings who died in poverty or killed themselves.
Moses Farrow has spoken publicly since 2014. But even in 1992, he didn't believe that the sexual abuse has ocured:
"Moses came over to me and said that he believes that Ms. Farrow had made up the accusation that was being said by Dylan," Thompson said in an affidavit.
Articles related to Moses' testimony
40 Undeniable facts about Mia Farrow, her family and Woody Allen