Magic in the Moonlight is a 2014 American-French romantic comedy film written and directed by Woody Allen. It is Allen's 44th film. The film stars Emma Stone, Colin Firth, Hamish Linklater, Marcia Gay Harden, Jacki Weaver, Erica Leerhsen, Eileen Atkins, and Simon McBurney. Set in the 1920s on the French Riviera, the film was released on July 25, 2014, by Sony Pictures Classics.
Trailer
Cast
See Magic in the Moonlight full cast.
Clips
Soundtracks
You Do Something To Me
Playlist on Youtube
Magic in the Moonlight playlist.
Magic in the Moonlight: Critical Response
IMDB
"This is a GREAT FILM. I read some of the tepid reviews, went anyway, LOVED it. Woody, as always, deals with big subjects lightly, the question here: is there magic in the world? Is there more to life than meets the eye? I don't know what you believe, but Woody says there is. I went right along with him."
Rotten Tomatoes
Rotten Tomatoes Tomatometer is 51%, for 187 reviews, and Audience Score is 45% for 12.424 ratings.
Metacritic
Metacritic average score is 54 out of 100, based on 40 reviews and the user score is 6.4 based on 115 rating.
AlloCiné
On French AlloCiné, it gets 3.9/5 (press, 28 reviews) and 3.7/5 (spectators, 5543 ratings).
Box Office
Worldwide: $51,029,361 – Domestic: $10,539,326 – International: $40,490,035
Quote
"Because, depressing as the facts of existence are, they are the facts. There is no metaphysical world. What you see out there is what you get. I think Mr. Nietzsche has disposed of the God matter rather convincingly."
Colin Firth and Woody Allen
It's disappointing that such a great artist like Colin Firth is part of the people who betrayed Woody Allen.
Interviews
Woody Allen
Collin Firth & Emma Stone
Behind the scene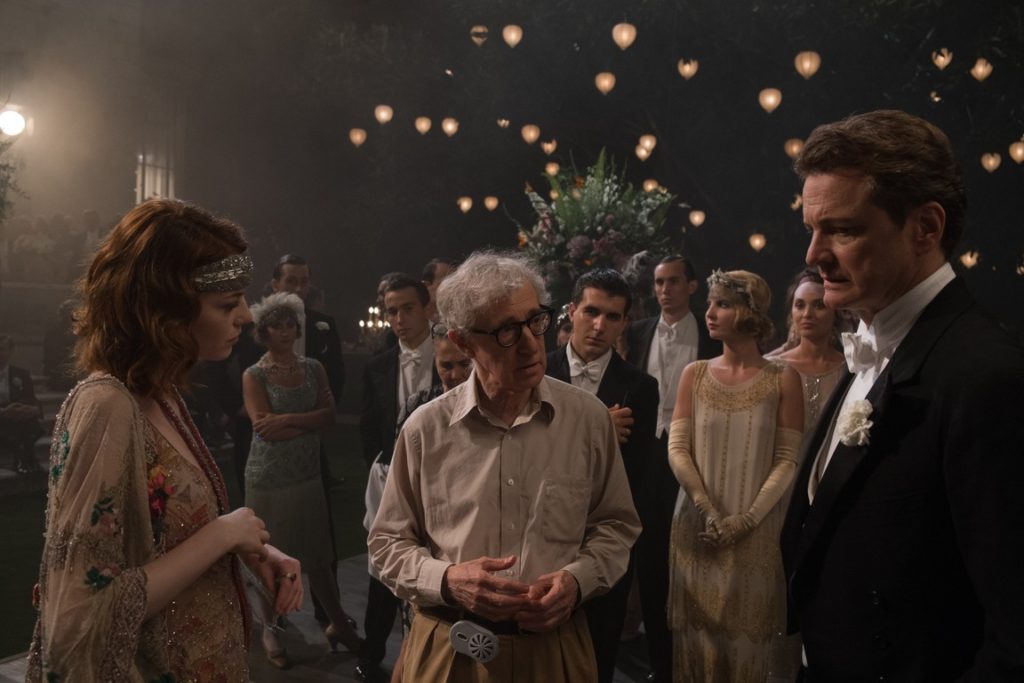 Woody Allen's next and previous movies
Previous: Blue Jasmine – Next: Irrational Man