Melinda and Melinda is a 2004 American comedy film written and directed by Woody Allen. It premiered at the San Sebastian International Film Festival. The film is set in Manhattan and stars Radha Mitchell as the protagonist Melinda, in two storylines; one comic, one tragic.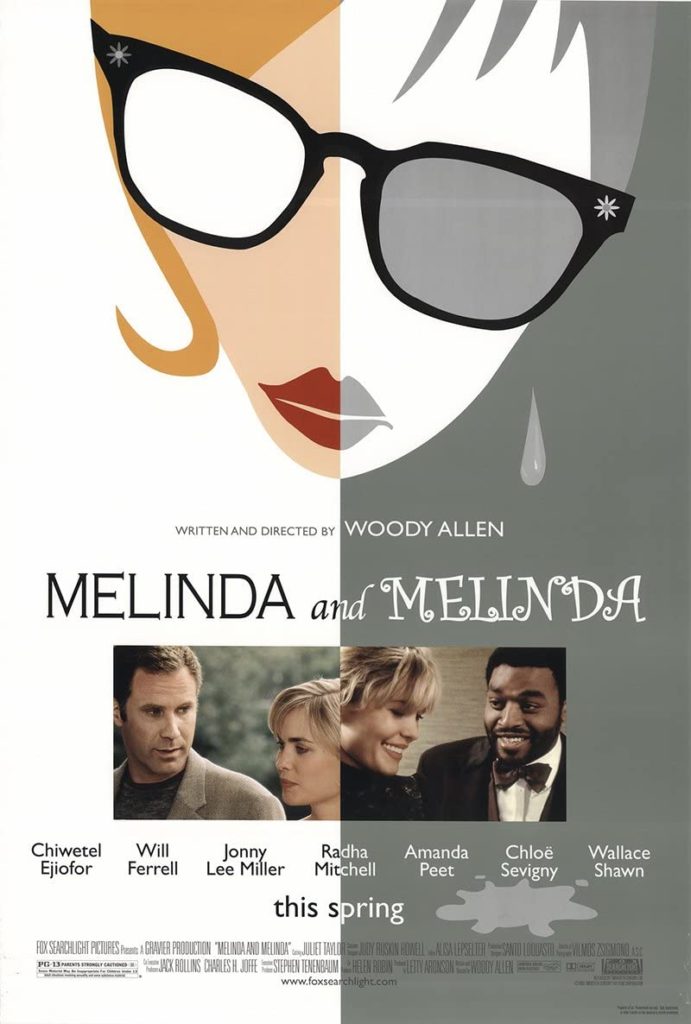 Trailer
Cast
Clip
Soundtrack – In a Mellotone
Melinda and Melinda: Critical response
On Rotten Tomatoes, the film holds an approval rating of 52% based on 157 reviews, with an average rating of 5.96/10.
Metacritic reported the film had an average score of 54 out of 100, based on 40 reviews and an user score of 6.0 based on 53 ratings.
IMDB (6.4/10)
Quote
Laurel: "Melinda had a reputation of being post-modern in bed."
Woody Allen's next and previous movies
Previous: Anything Else – Next: Match Point