A Rainy Day in New York (1 hr 32 min) is a 2019 American romantic comedy film written and directed by Woody Allen. The film follows the romantic exploits of a young college student (Chalamet) on a weekend trip in his hometown of New York City, trying to further bond with his college girlfriend (Fanning) while she is in the city to interview a famous film director (Schreiber).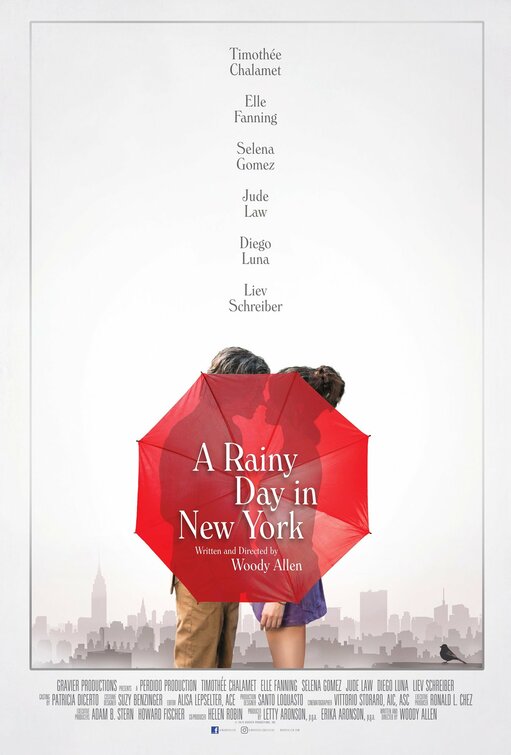 Official Website: A Rainy Day in New York
Trailer
Cast
See A Rainy Day in New York full cast.
Clips
Piano Scene
Soundtracks
I Got Lucky In The Rain
Playlist on Youtube
A Rainy Day In New York soundtracks.
A Rainy Day in New York: Critical Response
IMDB
"People will tell you this isn't Woody's best film but it's still more enjoyable, intelligent and amusing than almost all films being made each year. In the same way a lesser-known Klimt painting is still a multi-million dollar masterpiece any Woody Allen film is still a class act."
Rotten Tomatoes
On Rotten Tomatoes, the film holds an approval rating of 41% for 80 reviews. The audience score is rated 58% for 288 notes.
Metacritic
Metacritic reported the film had an average score of 40 out of 100, based on 15 reviews.
AlloCiné
On French AlloCiné, it gets 4.0/5 (press, 33 reviews) and 3.6/5 (spectators, 3685 ratings).
Video
It is still possible to find a true review by a young woman not being a MeTooWitchHunt apologist. Maybe Zoe read about the two teams of experts on sexual abuse who found Dylan Farrow no credible and Moses Farrow's testimony (A Son Speaks Out) ?
Box Office
Domestic: – International: $22,002,075
Quote
Chan Tyrell: "Listen, Gatsby, let me tell you, you only live once. But once is enough if you find the right person."
Timothée Chalamet's Lie and Opportunist Cowardice
On January 16, 2018, Timothée Chalamet posted on his official Instagram account that he was giving his salary from starring in A Rainy Day in New York to three nonprofit organizations. In the post, Chalamet said he was not able to comment on his decision to star in the film, or on Allen, because of "contractual obligations.
HuffPost obtained a copy of Chalamet's contract from a source with access to it, and a review of the document revealed that Chalamet was under no contractual obligation to remain silent about his thoughts with respect to Allen.
In Woody Allen's autobiography, Apropos of Nothing, you can read: All the three leads in Rainy Day were excellent and a pleasure to work with… Timothée afterward publicly stated he regretted working with me and was giving the money to charity, but he swore to my sister he needed to do that as he was up for an Oscar for "Call Me by Your Name", and he and his agent felt he had a better chance of winning if he denounced me, so he did.
Woody Allen Interview
Behind the Scene
Video
Photos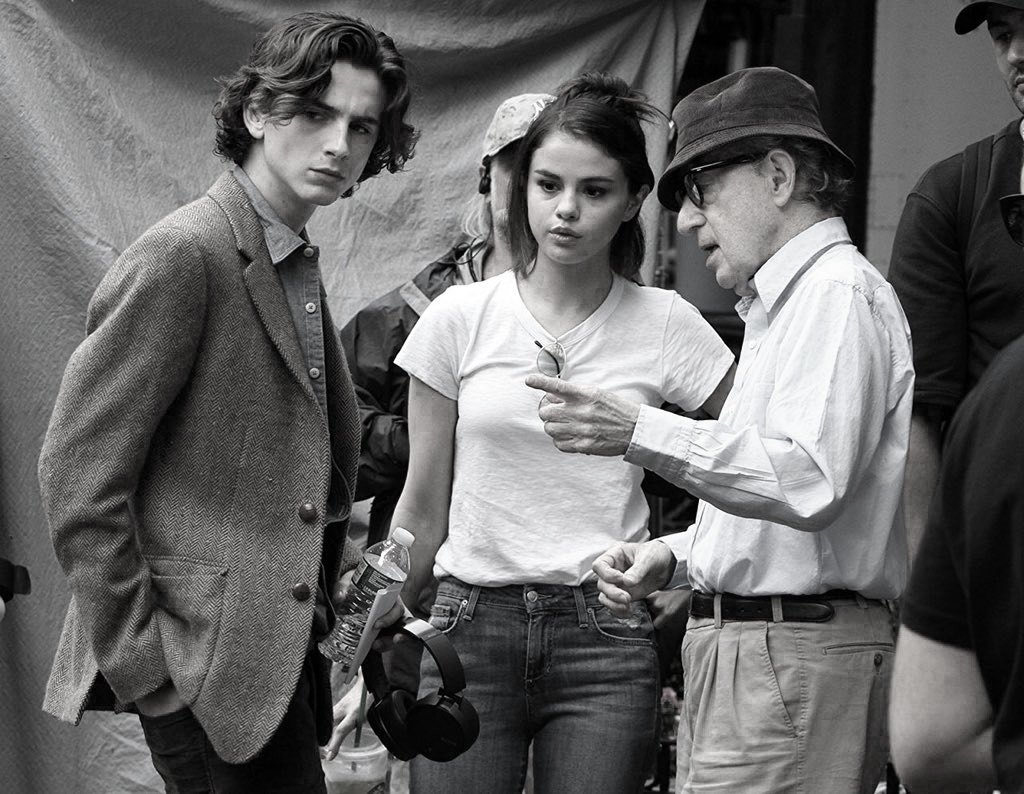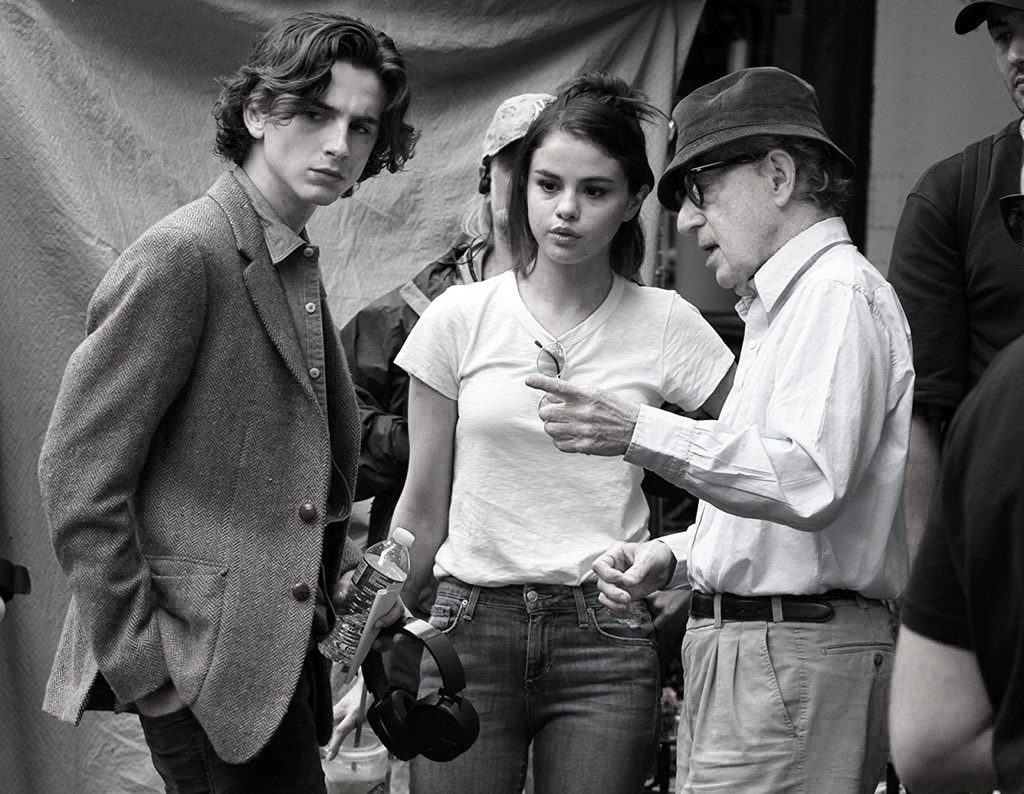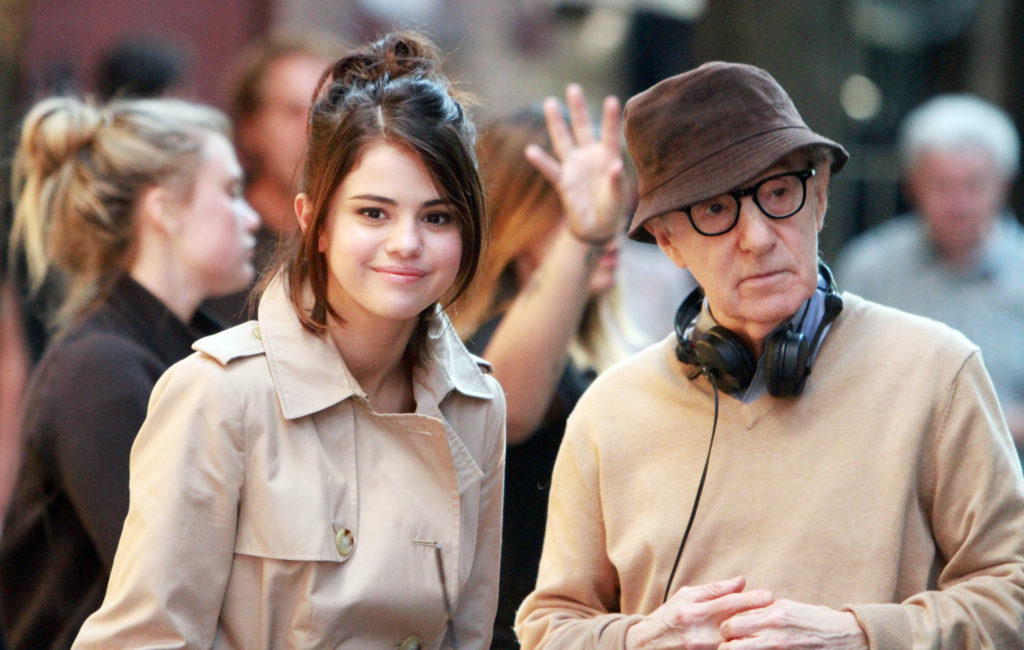 Woody Allen's Next and Previous Movies
Previous: Wonder Wheel – Next: Rifkin's Festival