Match Point is a 2005 British psychological thriller film written and directed by Woody Allen . The film deals with themes of morality, greed, and the roles of lust, money, and luck in life, leading many to compare it to Allen's earlier film Crimes and Misdemeanors (1989).
Trailer
Casting
Movie Clips
Soundtracks
Mi Par d'Udir Ancora
Playlist on Youtube
Quote
Christopher "Chris" Wilton: "The man who said 'I'd rather be lucky than good' saw deeply into life. People are afraid to face how great a part of life is dependent on luck. It's scary to think so much is out of one's control."
Match Point: Critical response
The film received generally strong reviews from critics, particularly in the United States. Rotten Tomatoes reported that the film received 76% positive reviews, based on 216 reviews from American critics with an average rating of 7.1/10. The website's critical consensus states: "Woody Allen's sharpest film in years, Match Point is a taut, philosophical thriller about class and infidelity."
Allen has said that Match Point is one of his few "A-films", and even "arguably may be the best film that I've made. This is strictly accidental, it just happened to come out right. You know, I try to make them all good, but some come out and some don't. With this one everything seemed to come out right. The actors fell in, the photography fell in and the story clicked. I caught a lot of breaks!"
IMDB (7.6/10)
'Match Point' | Unscripted | Scarlett Johansson, Jonathan Rhys-Meyers
Scarlett Johansson on Woody Allen's innocence
"I love Woody. I believe him, and I would work with him anytime. I see Woody whenever I can, and I have had a lot of conversations with him about it. I have been very direct with him, and he's very direct with me. He maintains his innocence, and I believe him."
Read the full article on National Post.
Behind the scene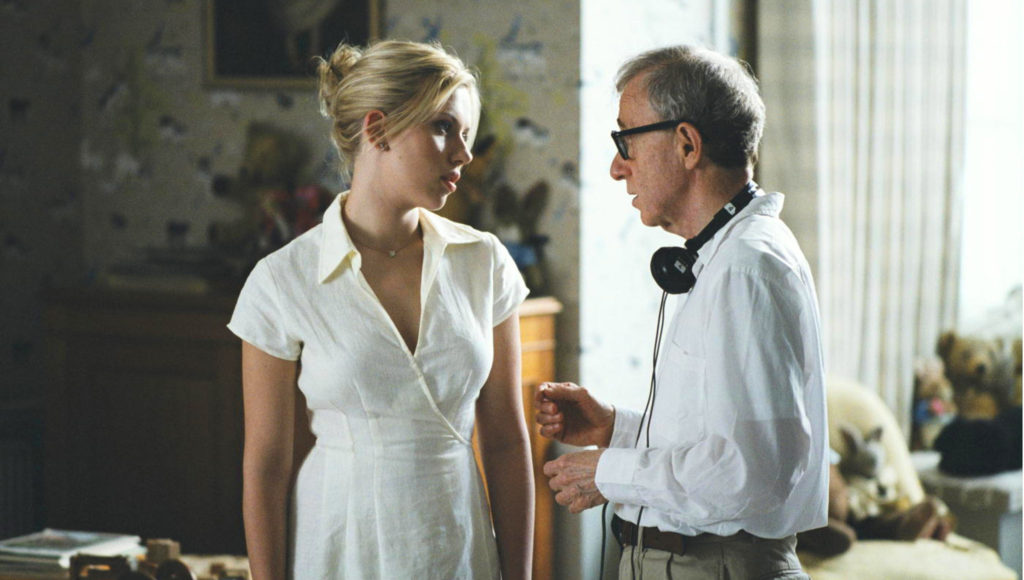 Woody Allen's next and previous movies
Previous: Melinda and Melinda – Next: Scoop