Anything Else is a 2003 American romantic comedy film written and directed by Woody Allen. The film was shown as the opening night selection at the 60th annual Venice International Film Festival.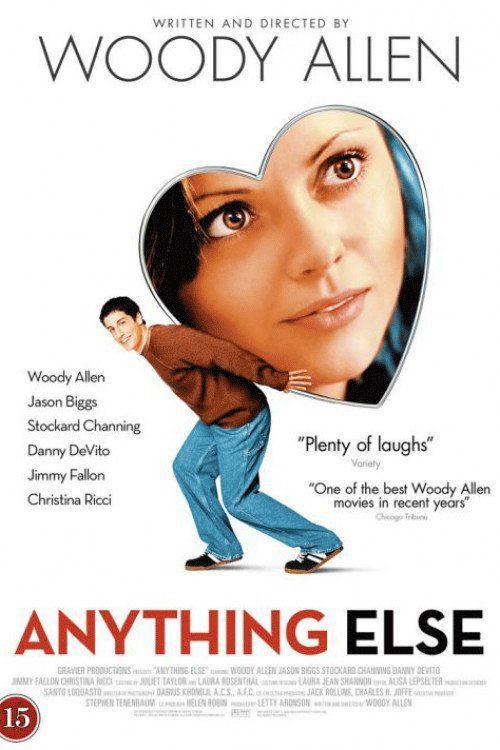 Trailer
Cast
Clip
Soundtracks
The Way You Look Tonight
Anything Else playlist on Youtube.
Anything Else: Critical response
On Rotten Tomatoes, the film holds an approval rating of 40% based on 137 reviews.
Metacritic reported the film had an average score of 43 out of 100, based on 37 reviews and an user score of 5.6 based on 27 ratings.
IMDB (6.3/10)
Quote
Jerry Falk: "I feel like committing suicide, but I've got so many problems, that wouldn't solve them all."
Woody Allen's next and previous movies
Previous: Hollywood Ending – Next: Melinda and Melinda