Scoop is a 2006 romantic crime comedy film written and directed by Woody Allen and starring Allen himself. Except "Crisis in Six Scenes", a TV series, it's Woody Allen penultimate appearance in one of his own films before To Rome With Love. The film was released in the United States by Focus Features on July 28, 2006.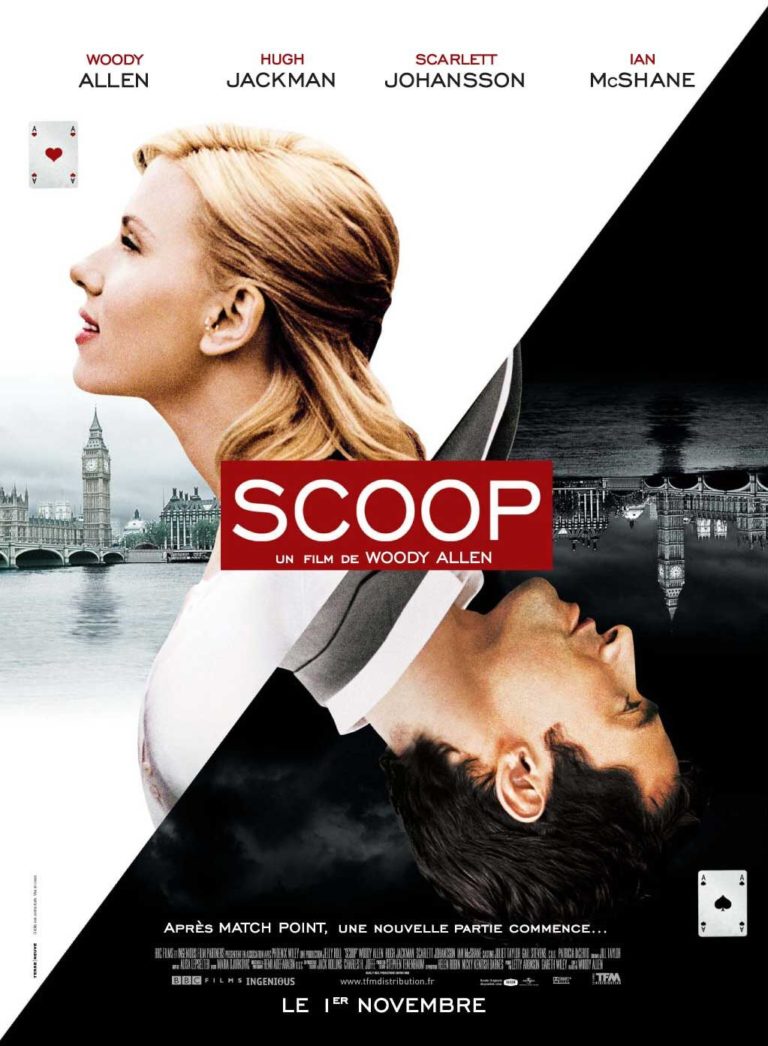 Trailer
Cast
Movie Clips
Soundtracks
Swan Lake
Playlist on Youtube
Scoop: Critical response
The film received mixed reviews. As of April 18, 2020, the review aggregator Rotten Tomatoes reported that the film received 41 percent positive reviews, based on 132 reviews. But on IMDB, Scoop is rated  6.7/10.
IMDB (6.7/10)
Quote
Sid Waterman: "I was in the lounge, I heard you drowning, I finished my tea and scones and came immediately!"
Interviews with Scarlett Johansson, Hugh Jackman, Ian McShane
Scarlett Johansson on Woody Allen's innocence
"I love Woody. I believe him, and I would work with him anytime. I see Woody whenever I can, and I have had a lot of conversations with him about it. I have been very direct with him, and he's very direct with me. He maintains his innocence, and I believe him."
Read the full article on National Post.
Woody Allen's next and previous movies
Previous: Match Point – Next: Cassandra's Dream