A selection of articles denouncing the lies by omission – and other lies – on the one sided hit job aired on HBO – Ronan Farrow has a three years contract with HBO – since February 2021, "Allen v. Farrow".
Allen v. Farrow is the work of Kirby Dick and Ami Ziering: their previous work, The Hunting Ground, has been pointed out as "an agenda-driven propaganda film, created by activists. Critics have pointed to so many faults, it's impossible to cover them all."
REMARK. Some people denouncing the HBO hit job against Woody Allen were prompt to condemn Michael Jackson after HBO aired "Leaving Neverland". Woody Allen Mob Lynching don't share their views and suggest to people to watch "Michael Jackson: Square One" on Youtube.
MUST READ REVIEWS
If you don't know which articles read, you can begin with this selection:
'Allen v. Farrow': Intellectually Dishonest Propaganda Meets Emotional Blackmail
Allen v Farrow is pure PR. Why else would it omit so much?
HBO's docuseries Allen v. Farrow: A shameful, vindictive, McCarthyite attack on filmmaker Woody Allen
Podcast 143: Daphne Merkin on the Baseless Abuse Claims Against Woody Allen
Daphne MERKIN – April 4, 2021
Quillette podcast host Jonathan Kay speaks to Daphne Merkin about HBO's highly torqued documentary, Allen v. Farrow, and the dubious claims it contains.
Woody Allen is getting a raw deal: A new documentary doesn't present a fair picture
Cathy YOUNG – April 3, 2021
Yet the film by Amy Ziering and Kirby Dick, praised in some quarters as "devastating," is a blatantly skewed narrative based on cherry-picking, distortions and evidence-free assertions. If it does "cancel" Allen for good, it will not be on its own strength but on that of a climate in which one must "believe survivors."
I Believe Woody
Andreas Lauritzen – April 3, 2021
Don't believe everything you see on tv was the advice from the adults as I was growing up in the 1990s. At the time the breakup between the film director Woody Allen and actress Mia Farrow made the media feed on itself for years on end. At the center of the ensuing custody case was the allegation of sexual abuse by Woody Allen on his daughter Dylan Farrow. A new documentary on HBO Allen v. Farrow by Amy Ziering, Kirby Dick, and producer Amy Herdy reviews the case again using blatant manipulations.
'Allen v. Farrow': Intellectually Dishonest Propaganda Meets Emotional Blackmail
Cathy YOUNG – March 28, 2021
After Allen v. Farrow, a number of publications have made a point of referring to Allen as "the disgraced filmmaker." In a saner climate, the only filmmakers "disgraced" by this documentary would be the ones who made it.
If making the case against Allen requires his cultural prosecutors to weave this kind of intellectually dishonest, emotionally manipulative, selectively edited account of the underlying drama, then the case for acquittal becomes stronger, not weaker.
HBO star Bill Maher knocks own network's 'Allen v. Farrow' docuseries: Should be called 'Mia's Story'
By Joseph A. WULFSOHN – March 27, 2021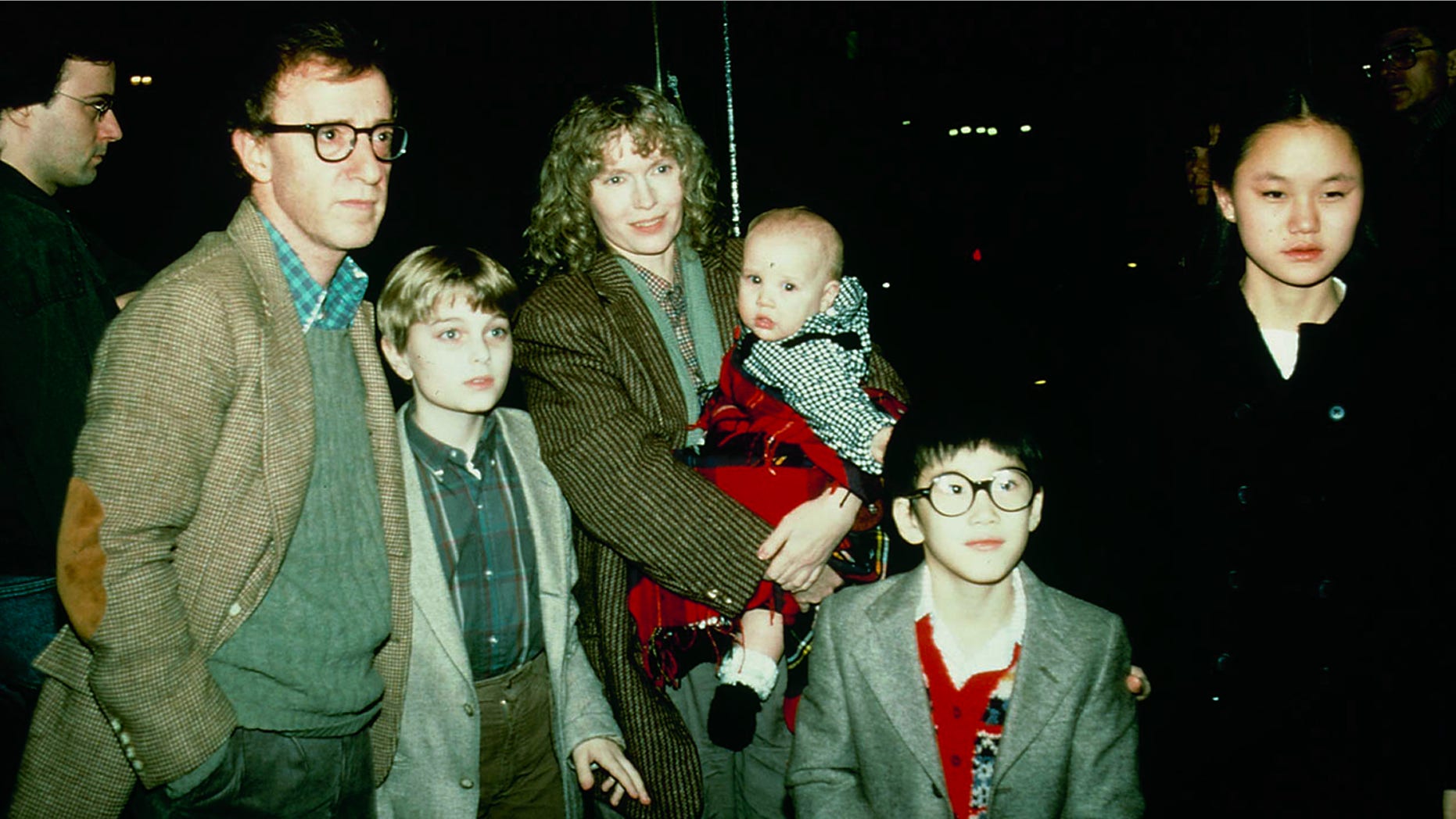 "I have one thing to say about it: The title offended me. Not offended me, but was bulls—," the "Real Time" host began during a panel discussion. "And it may all be true, but the title of that documentary, which was 'Allen v. Farrow,' which suggests a trial. OK, the title of that documentary is 'Mia's Story.' And again, it may all be true, but don't call it 'Allen v. Farrow' because that suggests a trial where there's a prosecution and a defense — and there was no defense!"
Blacklisting Woody Allen
Bruce BAWER – March 25, 2021
But this back story is carefully edited in Allen v. Farrow. No child-molesting brother, no Maharashi, no Dory, no mention of Sinatra fathering Ronan. Everything is designed to make Mia look like Mother of the Year. The series could hardly be more calculatedly one-sided. From start to finish, you get the impression that Mia and her circle were putting this tale together for decades before Dick and Ziering came along with their cameras.
Op-ed: 'Allen v. Farrow' is titillating TV — and an overly simplistic moral tale
John M. CRISP – March 22, 2021
But this must be prosecutorial malfeasance of the highest order. Maco's logic could be applied to any victim of child molestation. Further, child molesters usually don't commit a single act. What was Maco's obligation to Allen's potential future victims?
The essential goal of "Allen v. Farrow" is to establish Allen's guilt. Nothing would accomplish that goal better than a civil suit against Allen, a remedy still available under Connecticut's statute of limitations. Why haven't the Farrows filed it?
Allen v. Farrow' Review: Reprehensible Act of Media McCarthyism
John NOLTE – 18 March 2021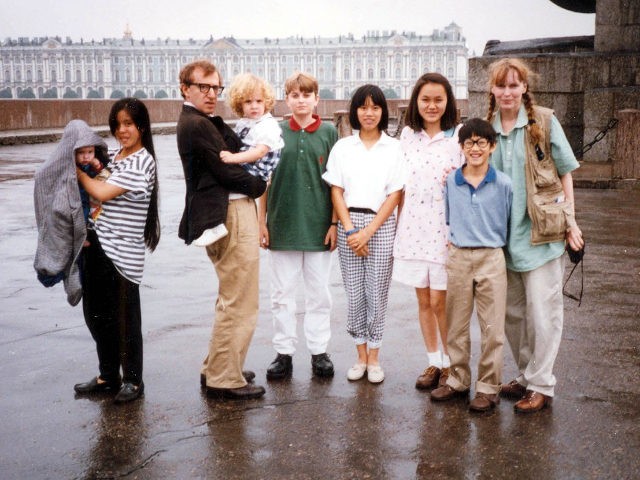 Allen v. Farrow, a four-part HBO series from directors Kirby Dick and Amy Ziering, is everything wrong with our current #MeToo-Woke Gestapo era boiled down into four tedious and breathtakingly dishonest hours.
HBO ran this series over four weeks, and over those four weeks I heard a lot about how one-sided it is. But even with those warnings, nothing prepared me for just how lacking in objectivity the whole thing truly is. Allen v. Farrow is neo-McCarthyism, a witch hunt, naked propaganda, a hagiography for Mia Farrow, and a mercenary act by two dishonest filmmakers looking to add a notch to their #MeToo gun.
The documentary Allen v. Farrow is blunt propaganda
Coen van ZWOL – March 10, 2021
How many times can you reheat the Woody Allen (86) vs. Mia Farrow (77) case before the mash becomes inedible? As far as I'm concerned, the shelf life had already been reached when Woody Allen wrote off his new pariah status in his autobiography Apropos of Nothing last year . But a reaction from the Farrow camp was inevitable, so here's HBO's four-part miniseries Allen v. Farrow , a one-sided exposé with no news or 'smoking gun', that viciously twists or omits already known facts.
The Interview That Never Happened
Robert B. WEIDE – March 7, 2021
But I can tell you that it makes me laugh every time someone suggests that Dylan's story is "finally" being told with this HBO series. Since the Vanity Fair article in 2013, it seems Mia and Dylan and Ronan have done nothing but tell this story again and again, with all the same falsehoods and inconsistencies. Ronan wants us to think that Woody controls this big media empire and he paints his own family as David against Allen's Goliath, when exactly the opposite is true.
Allen v Farrow is pure PR. Why else would it omit so much?
Hadley FREEMAN – March 3, 2021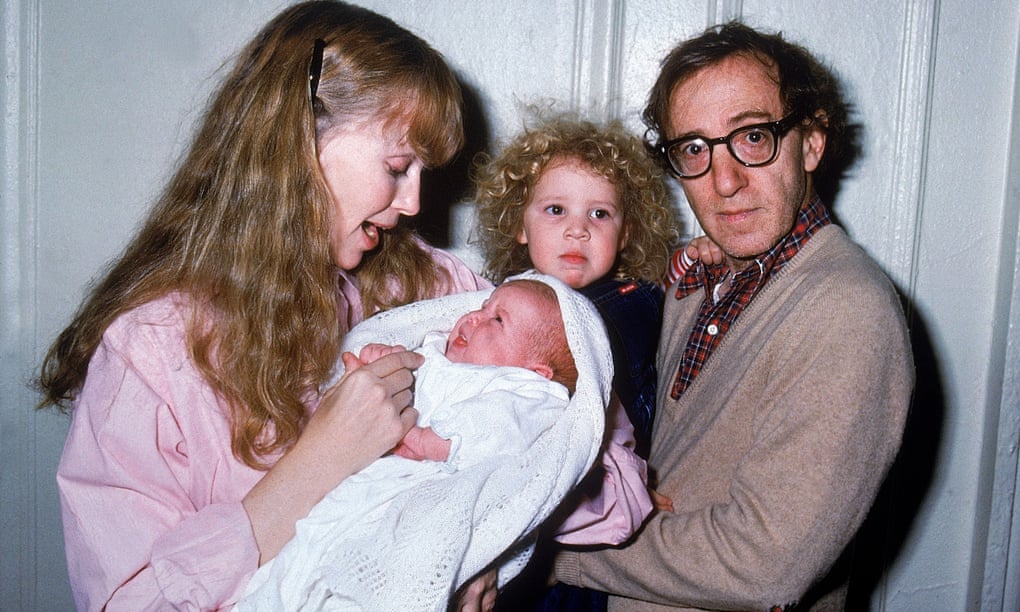 Thaddeus later died from what Moses has called suicide, while another child adopted by Farrow, named Tam, died by what Moses claims is suicide and Farrow says was a heart ailment. The film mentions neither – nor a further adopted child, Lark, who died in poverty from an Aids-related illness. There is a similar silence in the section on Mia's family about her brother, John Villiers-Farrow, a convicted paedophile.
The HBO-Dick-Ziering-Farrow production: Propaganda, Slander, Omission, Shame, Lies, Melodrama, and Racism
Antonia Tejeda BARROS – March 5, 2021
The last spit on sanity, common sense, justice and human dignity is the recent HBO-Dick-Ziering-Farrow garbage production that turns a vengeful insane woman (Mia Farrow) into a saint and an innocent and brilliant man (Woody) into the devil. This HBO-Dick-Ziering-Farrow production should win a Guinness World of Records award for the most manipulated, untruthful, racist, slamming and shameful "documentary" ever. Goebbels would probably have loved it.
HBO's docuseries Allen v. Farrow: A shameful, vindictive, McCarthyite attack on filmmaker Woody Allen
Joanne LAURIER – March 3, 2021
The appearance of Allen v. Farrow on HBO is not accidental or insignificant. In 2018, Ronan Farrow, the son of Mia Farrow and Woody Allen, signed a three-year deal with the pay television network to "develop and front a series of investigative documentary specials," according to an HBO press release.
'Be Careful What You Wish For': Publisher Of Woody Allen Autobiography WILL Sue HBO, Evidence Could Show Farrows' Editorial Influence Over Docu-Series
March 2, 2021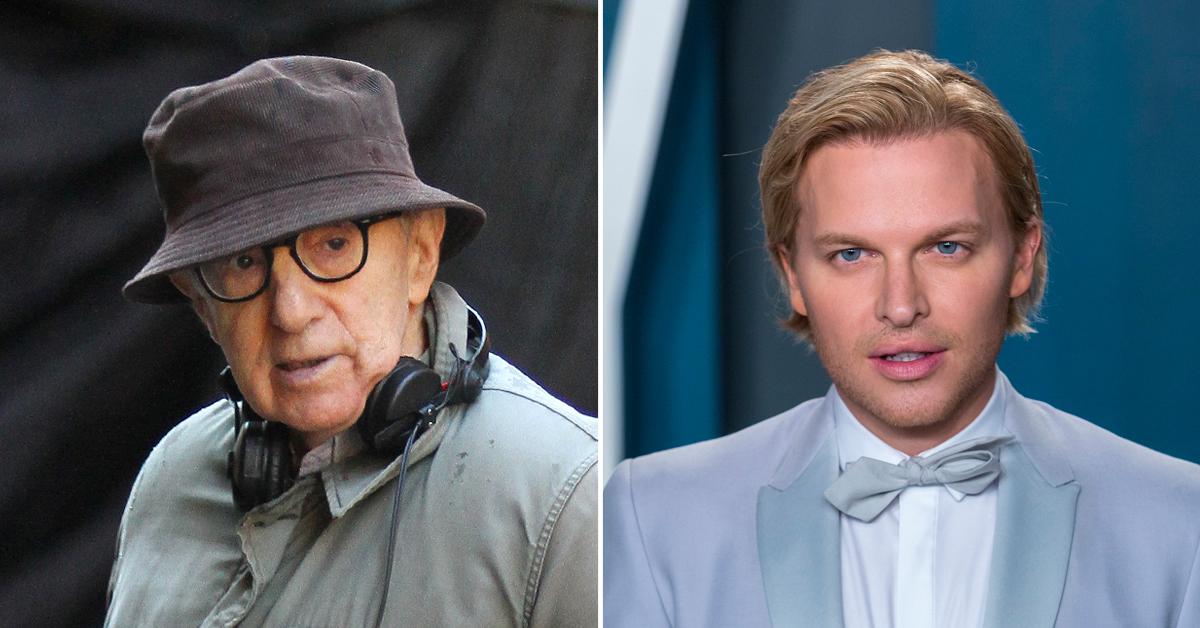 "The document preservation notice could reveal if Ronan exerted any influence on HBO to green-light the series — or whether he had involvement with the filmmakers in presenting a very subjective view of the long-running feud between Woody and his ex-wife Mia," a source with direct knowledge of the situation told Radar. NOTE FROM WAML : Woody Allen and Mia Farrow were never married, so Mia Farrow isn't Woody Allen ex-wife.
FARROW v. FARROW: The Case of the Magical, Disappearing Electric Toy Train Set
February 28, 2021 – Robert B. WEIDE
I know that plenty of people will say, "The trauma of sexual assault can bring about unreliable memories. That doesn't mean the assault didn't happen." Granted. But Dylan wasn't describing this event as a traumatized seven-year-old. She was confidently recalling this memory as a 30-year-old woman, and has steadfastly continued to repeat it for seven years since.
One-Sided HBO Documentary Convicts Woody Allen
February 23, 2021 – Michael Washburn
In a civilized society, you have a right to face your accusers and reply to the charges against you, but Dick and Ziering don't believe in such niceties.
In its one-sidedness, Allen v. Farrow is as subtle as a Stalinist purge. There is only the feeblest pretense to wanting to hear both sides.
TV: Back into the cesspool
February 22, 2021
If it's time to make a documentary about Mia Farrow's family, it's time to make a documentary about Soon-Yi.  And that includes how Mia beat her and abused her.  Even Mia admits to some of the abuse.  Wah-wah, she beat her because she was jealous Mia used to 'explain' and the press would just write it up as if that's normal.
Woody Allen: the Biggest Lie of All
By Kat ROSENFIELD – February 23, 2021
Though they bill their work as documentary, the team prides itself on not giving a microphone to whomever it plans to paint as a villain; in a screenshot of a 2013 email that has been circulating online, an associate of Ziering and Dick assures a source that she and her collaborators "do not operate the same way as journalists," promising "no insensitive questions or need to get the perpetrator's side."
HBO proved it!
February 27, 2021
Well HBO did it. They proved it. Woody Allen had an affair with Soon-Yi. That is the basis of their ALLEN V FARROW garbage.
As I noted earlier this week, they use the affair to enrage people. I think most functioning adults are immune to it by now. Woody and Soon-Yi have made a life together, married and have two kids. Mia? After her plot to steal Mike Nichols away from Diane Sawyer failed, she never really had any kind of relationships. (To be clear, Mike turned her down immediately. He was appalled by her proposition and was just going to give her a small part in WOLF as a favor to her as a friend. When she disgraced herself with her clumsy pass, he withdrew the offer.)
Put me on Team Woody — Mia Farrow is full of it
By Andrea PEYSER – February 22, 2021
And, once again, Mia's scorched-earth revenge fantasy has claimed an innocent victim — her daughter, Dylan, who was allegedly brutalized by Woody when she was 7 years old. As she has done for decades, Mia is exploiting Dylan, now 35, maiming her mentally, throwing her under the Woody bus in a twisted effort to destroy the life, reputation and career of her former paramour.
Review: ALLEN V. FARROW
By David POLAND, February 18, 2021
Dick & Zierling made a movie that is not about questions, but about reaffirming the guilt of Woody Allen. They had already decided that he was not only guilty, but just a typical guy making the same old excuses, duplicitous in every way. All the Farrows, including Soon-Yi and Moses, are his victims. And anyone who doesn't agree is a sucker or a victim.
HBO Doc About Woody Allen & Mia Farrow Ignores Mia's 3 Dead Kids, Her Child Molester Brother, Other Family Tragedies
By Roger FRIEDMAN – February 17, 2021
Mia's brother, John Charles Villers-Farrow, was sentenced in 2013 to 25 years for child molestation in Maryland. He had over 20 child charges of child abuse against him, but went to jail on just two. Taking an Alford plea, he was required to serve 10 years. He was released a year ago, after serving just seven years.
The Woody-Mia Wilderness of Mirrors
February 8, 2021
Woody Allen, his wife Soon-Yi and his adopted son Moses Farrow — a family psychologist who has painted a very dark portrait of life in Mia's home, especially for her adopted Asian children — declined to cooperate with Dick and Ziering. So none of their of them were interviewed for the HBO series.
Without their cooperation, I wonder how fair and balanced that Allen v. Farrow will be.
THE WOODY/MIA HBO DOCUMENTARY — What to Watch For
By Robert B. WEIDE – February 7, 2021
I am myself a documentary filmmaker, so I know the tricks of the trade. I know how easy it is to create the illusion that you are being objective, while absolutely manipulating your audience to accept a specific agenda. Frankly, every time you decide where to place your camera, or what part of a photo to zoom in on, you are imposing a point of view on your audience.