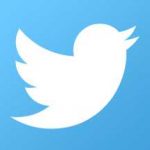 Robert B. Weide (born June 20, 1959) is an American screenwriter, producer, and director, perhaps best known for Curb Your Enthusiasm.
Robert Weide is the director of Woody Allen: A Documentary , rated 7,7 on IMDB and with a Tomatometer up to 90%.
Robert Weide has written many essential and well documented articles about facts supporting Woody Allen's innocence:

The Truth About Woody Allen – Written in April 8, 2019, this is an interview in two parts and an absolute must read.
Hard Questions for Ronan Farrow, An Open Letter – Written in May 2016 (we're still waiting an answer from Ronan, especially about his mother Mia Farrow who supported Polanski when he was CONVICTED for the rape of a 13 years old girl)
Q & A with Dylan Farrow – An answer to Dylan Farrow's December 2017 publication.
The Woody Allen Allegations: Not So Fast – Written in January 2014. If you've read "The Truth About Woody Allen" above, you don't need to read it.
Moses Farrow Speak Out – Written by Eric Lax, introduction by R. Weide. Written five months before "A Son Speak Out". It's now better to read this last one, giving greater details about June 4, 1992.
WhyaducK Productions is Robert Weide official site where you can learn more about the movies he has written and directed.