The Heart Wants What It Wants is a song by American singer Selena Gomez. It was released on November 6, 2014, through Hollywood Records, as the lead and only single from her compilation album For You (2014).
Woody Allen and The Heart Wants What It Wants
The title is from a letter by Emily Dickinson. The saying was popularized in 1992 when it was quoted by Woody Allen in an interview about his relationship with Soon-Yi Previn. "The heart wants what it wants. There's no logic to these things. You meet someone and you fall in love and that's that."
A Rainy Day In New York
Starring Selena Gomez, A Rainy Day in New York is a 2019 American romantic comedy film written and directed by Woody Allen.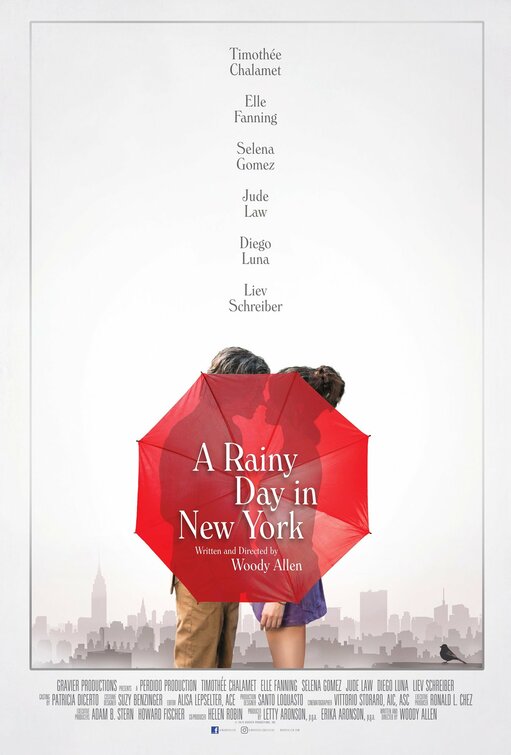 More Music about Woody Allen