The hypocrisy of the Farrow is not new. In this specific case, it's related to  Soon-Yi Previn interview by Daphne Merkin published in Vulture on Sept. 16, 2018.
Born in Korea, Soon-Yi Previn is the adoptive daughter of Mia Farrow and Andre Previn. She married Woody Allen in Venice, Italy, in December 22, 1997.
In this interview, Daphne Merkin wrote:
"I myself have been friends with Allen for over four decades and have always been somewhat mystified by him, in part because of the almost Aspergian aloneness of the man and in part because of the genuine diffidence — the lack of a discernible ego — that lies just beneath both a lifetime's worth of ambitious productivity and his nebbishy film persona."
The interview confirms, after Moses Farrow essay on May 2018, that Mia Farrow was an abusive mother, especially with her adopted children.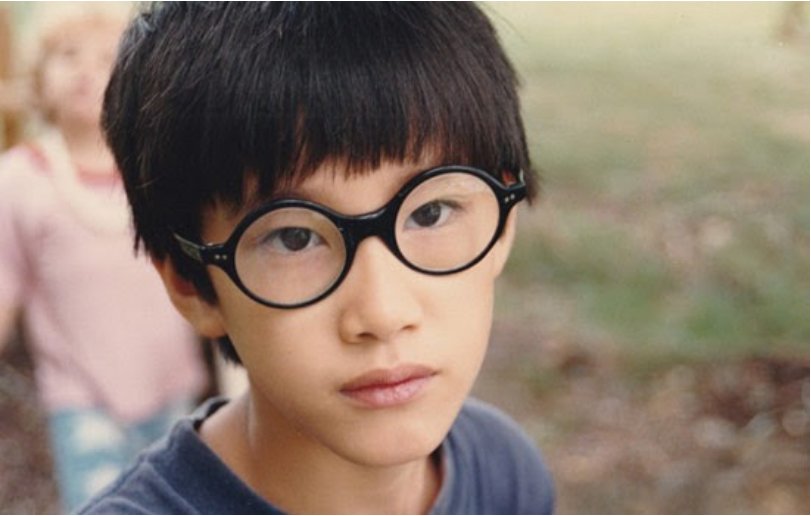 Dylan published a statement on Twitter, using again the same lies already debunked a long time ago:
My statement on New York Magazine: pic.twitter.com/xml6pdaZqb

— Dylan Farrow (@RealDylanFarrow) September 17, 2018

But she also wrote:
"The author has written about her friendship and infatuation with Woody Allen. The idea of letting a friend of an alleged predator write a one-sided piece attacking the credibility of his victim is disgusting."
Ronan Farrow published a statement on New York magazine, too:
Statement on New York magazine, which has done something shameful here: pic.twitter.com/xGeQP341OG

— Ronan Farrow (@RonanFarrow) September 17, 2018
UPDATE. Ronan Farrow's Tweet is not available any more.
Some excerpt:
"…written by a long time admirer and friend of Woody Allen's. As a journalist, I'm shocked by the lack of care for the facts…"
It's just not possible that Ronan Farrow doesn't know that his sister is lying: everybody can check it in 1 minute. Ronan Farrow is lying, just like her sister.
Both Dylan and Ronan are shameless liars.
How dare you, Dylan and Ronan Farrow complain about Daphne Merkin being a friend of Woody Allen? It's such an hypocrisy.
Did you really lose all respect for yourself and the people you're deceiving with your lies?
How dare you when Nicholas Kristof, Mia Farrow very close friend or maybe even more, published Dylan Farrow's open letter accusing Woody Allen in the New York Times, on Feb. 1, 2014:
"With everyone else commenting, she (Dylan Farrow) decided to weigh in as well. (Full disclosure: I am a friend of her mother, Mia, and brother Ronan, and that's how Dylan got in touch with me.) She has written a letter that I'm posting in full on my blog, nytimes.com/ontheground."
How dare you when on Feb. 3, 2018, once again your friend Nicholas Kristof has devoted his column to Woody Allen Meets #MeToo and once again he has not mentioned that Moses Farrow says that the abuse never happened and that his younger sister was coached by your mother, Mia Farrow?
How dare you, when your friend Nicholas Kristof said he didn't mention Moses Farrow because he didn't mention any of Dylan's sibling, then lied grossly on Twitter to discredit him? 38. Mia Farrow's close friend, Nicholas Kristof, lied on Twitter about Moses Farrow.
How dare you, when Maureen Orth, since 1992 and Mia Story, supports your mother – just like she was her friend – by reporting obediently her words and lies, using a magazine of popular culture on glossy paper, Vanity Fair, to spread lies about your father? Especially in a listicle without any source: every day, thousand of sheep are bleating Maureen Orth's 10 Undeniable Facts/Lies About The Woody Allen Sexual-Abuse Allegations, the only facts/lies they know about the Woody Allen's case.
How dare you when the same Vanity Fair published some excerpts from Woody Allen's answer to Dylan Farrow's open letter, then an answer with 8 lies from Dylan Farrow to Woody Allen.
How dare you when Ronan Farrow, a journalist, is using his privileged position in the MeToo movement and his Pulitzer Price to lie about Woody Allen?
Ronan Farrow: My sister's allegation is backed by a significant body of credible evidence, including physical evidence and eyewitnesses evidence.

Supreme Court: A medical examination conducted on August 9 showed no physical evidence of sexual abuse.

Supreme Court: The evidence suggests that it is unlikely that he could be successfully prosecuted for sexual abuse.
The hypocrisy is not limited to Dylan and Ronan Farrow
No more objective piece of journalism about Soon-Yi than one written by a longtime friend of Woody Allen, in Woody Allen's house, with Woody Allen in the room while they talked https://t.co/5wDJXUUZVR

— Whitney McIntosh (@WhitneyM02) September 17, 2018
"And now in my exclusive profile we get the true story from Soon-Yi, Woody Allen's wife, as told to me, Woody Allen's Friend, while Woody Allen is in the room with us. Truly we will find the truth today."

— Daramola🧛🏿‍♂️ (@israelizreal) September 17, 2018
So… the person hired to write about Soon-Yi Previn — who is Mia Farrow's daughter and Woody Allen's wife — has been friends with him for more than 40 years? https://t.co/Sc79cBwspz pic.twitter.com/cHBtNGxa94

— Laura J. Nelson 🦅 (@laura_nelson) September 17, 2018
.@NYMag seems to think it isn't a problem the writer they hired to profile Soon-Yi Previn, Woody Allen's wife of 20+ years, is a devoted friend and admirer of Allen.

At this sentence, I stopped reading. I won't link to the piece, because it isn't journalism. NYMag knows better. pic.twitter.com/f7co7ZmwOT
— Tyler S. Bugg (@tylersbugg) September 17, 2018
Soon-Yi spoke to a reporter who's friends with Woody Allen while Woody Allen sat in the room. This is so gross, especially after New York Magazine's powerful reporting on Bill Cosby. https://t.co/2sITNUMIrw

— Evette Dionne 🤷🏾‍♀️ (@freeblackgirl) September 17, 2018
2018 in a nutshell: On the same day, the White House released a statement saying "If *this* guy can he held accountable for *all* his sexual assaults, none of us are safe" and New York Magazine published a puff profile on Woody Allen written by his friend of 40 years.

— Heather Hogan (@theheatherhogan) September 17, 2018
I don't understand the journalistic value of having someone with an obvious conflict of interest defend an accused child molester with no response from the accuser–in a piece written by someone who admits to being friends with the accused, no less. https://t.co/hZf6YbrF0U

— Elizabeth Spiers (@espiers) September 17, 2018
Yes because getting a long-time friend who is infatuated with W**dy All*n to write a piece defending him and the continuous victim-shaming of Dylan Farrow is totally the right thing to do

— Natalie (@wednesdaydreams) September 17, 2018
The Farrow family has had unbelievable access to the media and has used it to their great advantage. To continue to exploit the public platform that the media seems willing to give them only to repeat the same accusation we've heard for over two decades is both an appalling insult to the criminal justice system that devoted so much to their cause as well as an utterly narcissistic demand for the public attention that could be, and should be, given to others — all the victims out there who have not been heard and will never have a chance for the justice of an investigation.
Dylan Farrow can bring Woody Allen to civil court any time. She prefers mob trial, her brother Ronan Farrow,  #HimToo.