According to Supreme Court, Woody Allen's "grossly inappropriate" behavior wasn't about sexual abuse and it is unlikely it could be successfully prosecuted.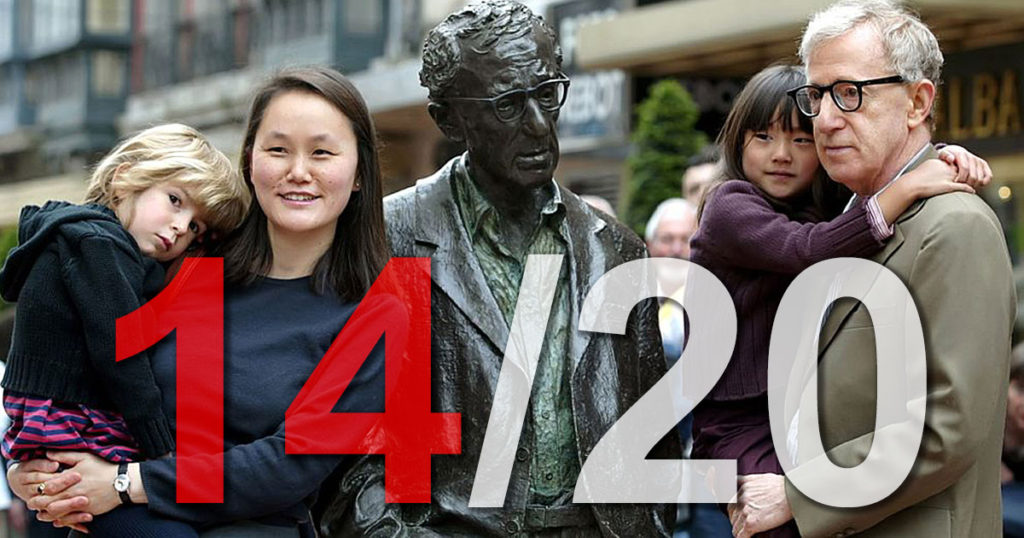 The "grossly inappropriate" behavior pointed by the Judge Wilk in the Supreme Court document is often cited as evidence that Woody Allen sexually abused Dylan.
But if we quote the entire sentence from the Supreme Court document, and not only two words, we hear a different story:
"The credible testimony of Ms. Farrow, Dr. Coates, Dr. Leventhal and Mr. Allen does, however, prove that Mr. Allen's behavior toward Dylan was grossly inappropriate and that measures must be taken to protect her."
As everyone can see, Woody Allen is one of four people whose testimony is considered credible. Woody Allen has ALWAYS denied the allegations against him, so it is not a testimonial about Dylan's allegations of sexual abuse: Woody Allen didn't testimony against himself.
Ditto for Dr. Susan Coates who said that according to her Woody Allen had not sexually abused Dylan. Same for Dr. Leventhal who was leading the Yale-New Haven Hospital team, and said that Woody Allen had not sexually abused Dylan (he suggested that Dylan could have invented the assault or could have been coached or influenced by her mother, Mia Farrow).
In reality, Woody Allen's "grossly inappropriate" behavior refers to Dr. Susan Coates' observation: "I understood why she [Mia Farrow] was worried, because it [Mr. Allen's relationship with Dylan] was intense, … I did not see it as sexual, but I saw it as inappropriately intense because it excluded everybody else, and it placed a demand on a child for a kind of acknowledgment that I felt should not be placed on a child. »
As so biased has he was against Woody Allen, Justice Wilk was forced to state that "The evidence suggests that it is unlikely that he (Woody Allen) could be successfully prosecuted for sexual abuse."
Read all the facts
This post is an excerpt from Woody Allen Sex Abuse Allegation: 20 Undeniable Facts. Read all the facts now.