Rose McGowan, like her "sisters" Asia Argento (now out of the game) and Mira Sorvino is the quintessence of the #ToxicFemininity and a despicable opportunist using the #MeTooWitchHunt and the mob trial apologists for her own promotion.
Rose McGowan and Woody Allen
Rose McGowan @rosemcgowan never misses an opportunity to attack and slander Woody Allen.
Apropos of nothing
SHAME ON MICHAEL PIETSCH. SHAME ON @HachetteBooks You profited greatly by publishing Catch & Kill, but that's not enough for you. What an evil double cross, betraying @Ronanfarrow by publishing Woody Allen's memoirs. Are you kidding me, Hachette? This will not stand. #shame pic.twitter.com/ZnX9ZB5lT0

— rose mcgowan (@rosemcgowan) March 3, 2020
Washington Post
Woody Allen HAS FINALLY BEEN UNMASKED. 'He is dressing up crime as art.' To the writer of this piece, Richard Morgan, know that your épée can rest having been well used on behalf of humanity. His sick thoughts have affected us all. .@washingtonpost https://t.co/x7CdTLE5MO

— rose mcgowan (@rosemcgowan) January 4, 2018
The stupidity of Rose McGowan's tweet – HAS FINALLY BEEN UNMASKED – is right in phase with Richard Morgan's article.
Always on The Washington Post, a direct answer: A dishonest analysis of Woody Allen
REMARK. To read a subscription-based article for free, use the TOR browser (it's free and will protect you against tracking, surveillance, and censorship).
Selena Gomez for A Rainy Day in New York
Everyone who works with this man is has the permanent stain of complicity. Be better: Woody Allen Is Proof of Hollywood's Performative Feminism https://t.co/obzGWSsQ5G

— rose mcgowan (@rosemcgowan) January 4, 2018
Amazon Studio for Wonder Wheel
A child rapist is completely funded by .@AmazonStudios https://t.co/rMt5bSoOJe

— rose mcgowan (@rosemcgowan) December 8, 2017
Nobody has never accused Woody Allen to be a rapist or a child rapist, not even Dylan Farrow.
Greta Gerwig for To Rome With Love
Great Gerwig on @NPR You're a part of the problem. You worked with Woody Allen. You're saying you're heartbroken. But you're not brave.

— rose mcgowan (@rosemcgowan) November 17, 2017
Unfortunately, Greta Gerwig was afraid of Rose McGowan and is now part of the few actors who said they won't work again with Woody Allen.
RELATED CONTEND. Woody Allen: Very Few Actors Won't Work With Him.
Harvey Weinstein (who distributed some Woody Allen's movies)
"Despite what was printed in the newspapers, Harvey never produced any movies of mine. Never backed me. He only distributed a few already completed films and distributed them well." – Woody Allen, Apropos of Nothing.
You vile little worm. https://t.co/77Xtztn8CP

— rose mcgowan (@rosemcgowan) October 15, 2017

Harvey Weinstein a sad, sick man – Woody Allen
"When I said I felt sad for Harvey Weinstein I thought it was clear the meaning was because he is a sad, sick man," he said.
"I was surprised it was treated differently. Lest there be any ambiguity, this statement clarifies my intention and feelings."
Jill Messick's suicide
"In January 1997, Jill was an entry-level manager at Addis Wechsler. One of her first clients was Rose McGowan, and one of Jill's first duties was to set up a breakfast meeting with Harvey Weinstein during the Sundance Film Festival. Following the meeting, Rose told Jill what had happened — that she made the decision to remove her clothes and get in the hot tub with him — a mistake which Rose immediately regretted. Rose never once used the word rape in that conversation."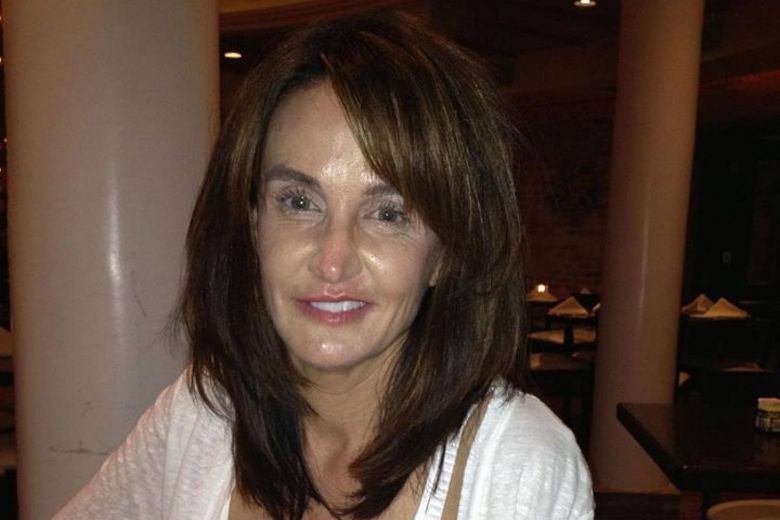 Learn about the full story: Jill Messick's Family Issues Blistering Statement on Harvey Weinstein and Rose McGowan.
Other article about Jill Messick suicide. The family went on to accuse McGowan of making "slanderous statements against her," which the mother-of-two chose not to rebut for fear of undermining victims of sexual assault.
Rose McGowan's double standard
Victor Salva, convicted and registered sex offender
While Rose McGowan is attacking people working with Woody Allen and is calling him a child rapist, she worked with Victor Salva, a convicted child molester. Then, she defended him:
Asia Argento, paying his underage victim
More than a few jaws dropped when the New York Times broke the story about Asia Argento's own history of sexual assault against a young man. One of her co-leaders in the #MeToo movement, Rose McGowan, wants us to 'be gentle' with her. Folks, the hypocrisy and double standard she displays is quite something.
The New York Times story is quite detailed and it certainly isn't something that should be glossed over.
"… in the months that followed her revelations about Mr. Weinstein last October, Ms. Argento quietly arranged to pay $380,000 to her own accuser: Jimmy Bennett, a young actor (he played Asia Argento son in a movie directed by the Italian actress, he was 8 years old) and rock musician who said she had sexually assaulted him in a California hotel room years earlier, when he was only two months past his 17th birthday. She was 37. The age of consent in California is 18.
What was Rose McGowan first tweet after the NYT published its article ?
Death by stoning for same-sex sexual activity in Brunei.
In April 2014, Sultan Hassanal Bolkiah gave approval to Brunei's revised penal code, which urges death by stoning for same-sex sexual activity.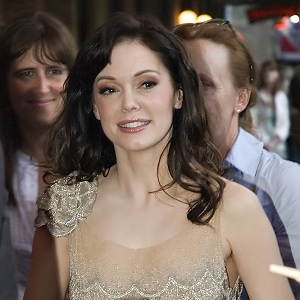 Rose McGowan held a defiant party in support of the Brunei-owned Beverly Hills Hotel, despite a boycott over Brunei's anti-gay laws.
A string of celebrities, including Ellen Degeneres, Stephen Fry, Virgin tycoon Sir Richard Branson and Sharon Osbourne have since joined a boycott of the Sultan's luxury hotel chain The Dorchester Collection.
However, Charmed actress McGowan last week threw a party at the hotel in defiance of the boycott, claiming that it would have 'no effect' other than to hurt the hotel staff.
Read the full story: Rose McGowan throws party in support of Brunei-owned Beverly Hills Hotel.
Rose McGowan's army
No, you didn't read bad. Look at this screenshot below: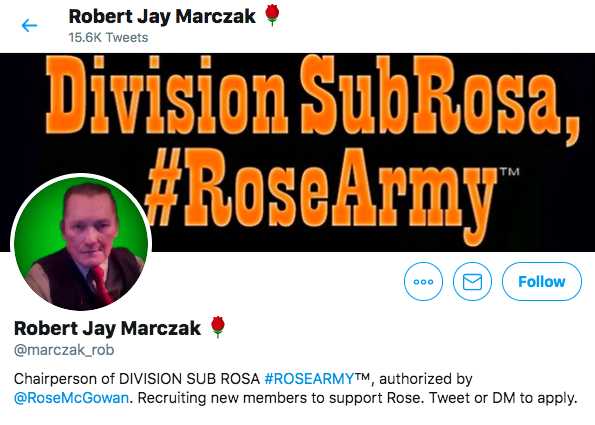 Links for Rose Mc Gowan (work in progress)