Click on Can We Talk About Toxic Femininity? to go directly to Leah McSweeney essential article.
Why this post about McGowan and Argento ?
The first goal of this post is to help to share Leah McSweeney's great article about the toxic femininity of McGowan and Argento. Why? Because if you post the original link https://penthouse.com/pages/asia-argento/Toxic-Femininity.php on Twitter or Facebook, it won't display a picture nor a title or a comment.
Instead you can share this post and on Twitter, for example, it will display:
Argento, McGowan and Woody Allen
Asia Argento and Rose McGowan share many things, not only toxic femininity. Both are third class actresses who dreamed to be a star, both are using MeToo for their self-promotion, both have attacked and slandered Woody Allen on Twitter.
Rose McGowan
There is now a full article about Rose McGowan : learn about Jill Messick's suicide, Rose McGowan working with Victor Salva, a convicted and registered sex offender, then defending him, Rose McGowan trying to defend Asia Argento paying her underage victim,  Rose McGowan throwing party in support of Brunei-owned Beverly Hills Hotel (in Brunei, same-sex sexual activity is punished of death by stoning), etc.
SHAME ON MICHAEL PIETSCH. SHAME ON @HachetteBooks You profited greatly by publishing Catch & Kill, but that's not enough for you. What an evil double cross, betraying @Ronanfarrow by publishing Woody Allen's memoirs. Are you kidding me, Hachette? This will not stand. #shame pic.twitter.com/ZnX9ZB5lT0

— rose mcgowan (@rosemcgowan) March 3, 2020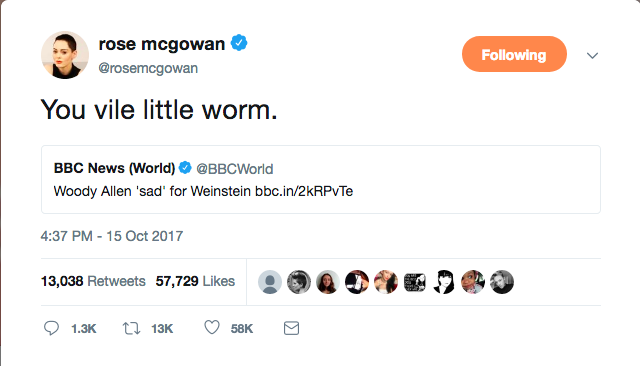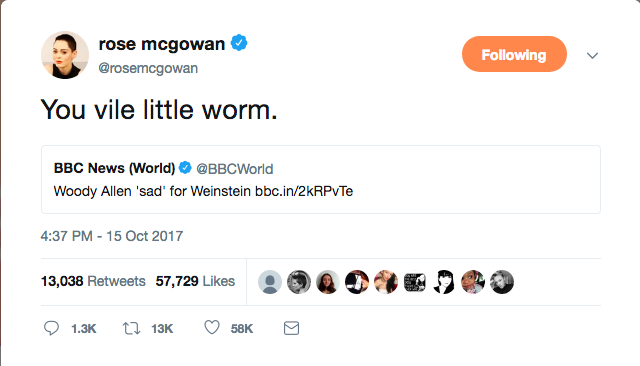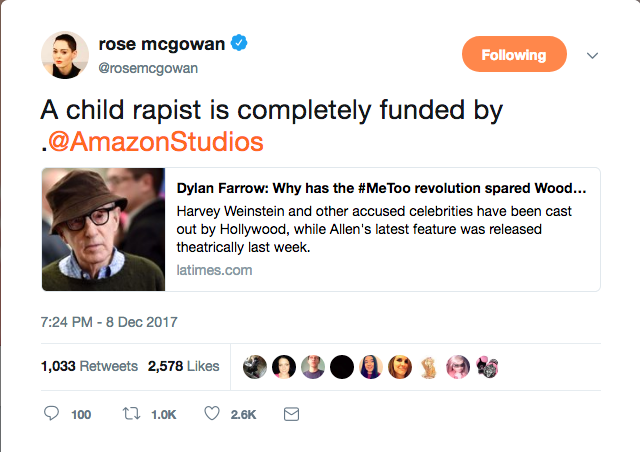 Asia Argento

English translation from Italian: Ronan Farrow has defended in court his sister, sexually abused by his father Woody Allen, still unpunished. Well, not at all: Ronan Farrow was 4 years old when the sexual abuse allegation happened. And 5 years old in 1993 when the trial court was ruled.
Asia Argento and Rose McGowan are ready to falsely accuse and slander innocent people
Woody Allen was investigated for months by two separate team of experts on child abuse from two different states: they found no reason to charge him.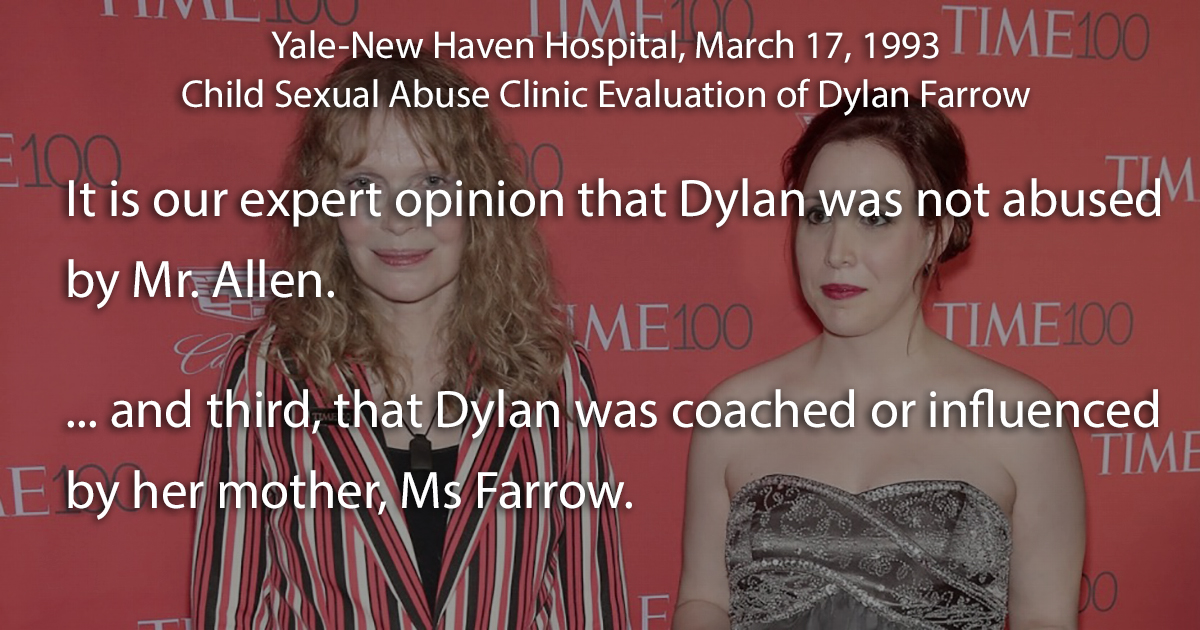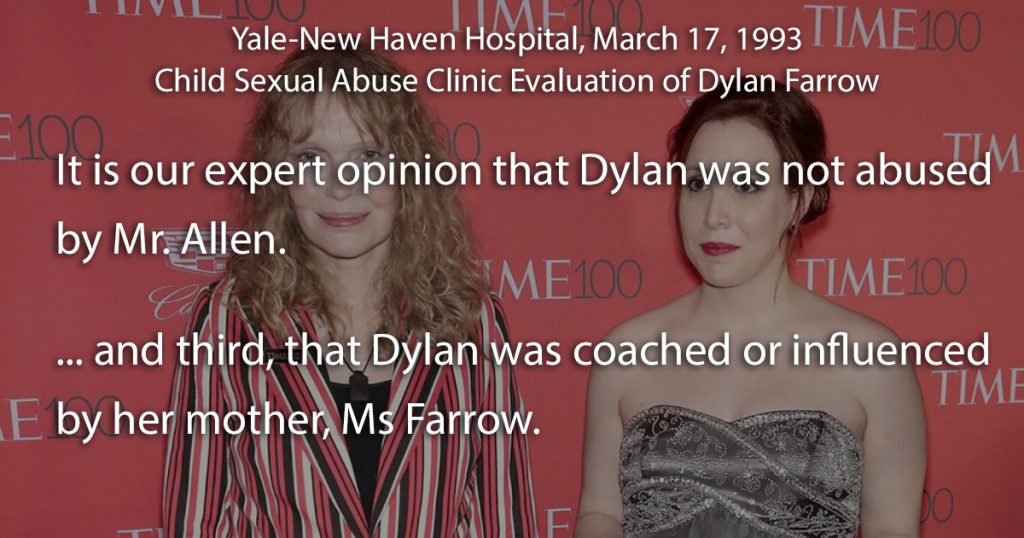 Yale Haven report – New York State child welfare
In May 2018, @MosesFarrow with his new essay A SON SPEAKS OUT has confirmed one more time that his father Woody Allen didn't abused her sister Dylan:
"I was present for everything that transpired in our house before, DURING, and after the alleged event."
Moses Farrow also confirmed that his mother Mia Farrow was abusive with her children.
Learn more about Asia Argento and Rose McGowan toxic femininity
Argento
Mc Gowan