Last update : September 13, 2018
Moses Farrow
"I was present for everything that transpired in our house before, during, and after the alleged event."
Moses Farrow is Woody Allen and Mia Farrow adopted son. He was 14 years old when Mia Farrow accused Woody Allen to have sexually abused Dylan, 7 years old (Ronan Farrow was 5 years old)
Published on May 23, 2018, A SON SPEAKS OUT By Moses Farrow is the main refutation of Dylan Farrow's allegations of sexual abuse. This, since in 1992/1993 Woody Allen was investigated for months by two independent team of experts on sexual abuse from two different states and cleared two times.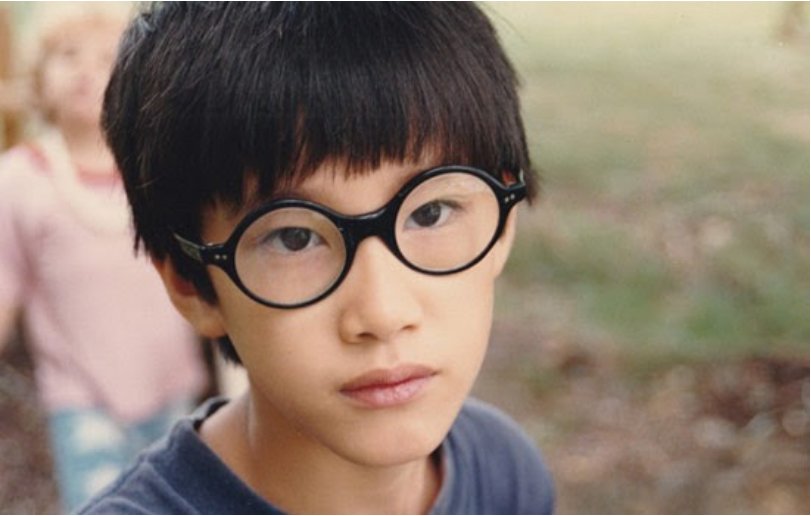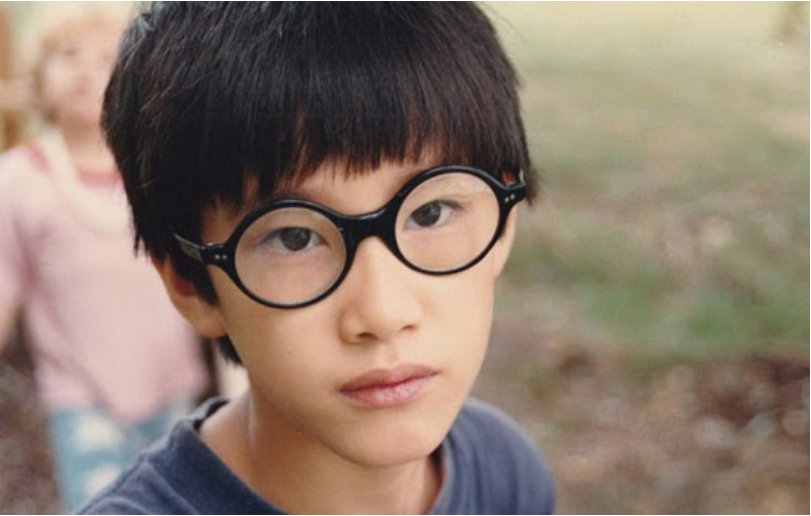 Moses Farrow Facebook Account – Moses Farrow Twitter Account
A SON SPEAKS OUT By Moses Farrow – May 23, 2018
Nanny says Moses have reservations about the sexual abuse allegation – Los Angeles Times, February 2, 1993
Woody Allen
Dylan Farrow
Mia Farrow
Trial about custody – Sexual abuse investigations
Even if the evidence suggested that it was unlikely that Woody Allen could be successfully prosecuted for sexual abuse, he lost custody against Mia Farrow and lost all the appeals.
Yale-New Haven Hospital
According to the report by the Yale-New Haven hospital, Dylan Farrow was not sexually abused by Woody Allen and her statements on videotape didn't refer to actual events who occurred to her on August 4, 1992.
The report suggests that Dylan Farrow was influenced or coached by Mia Farrow.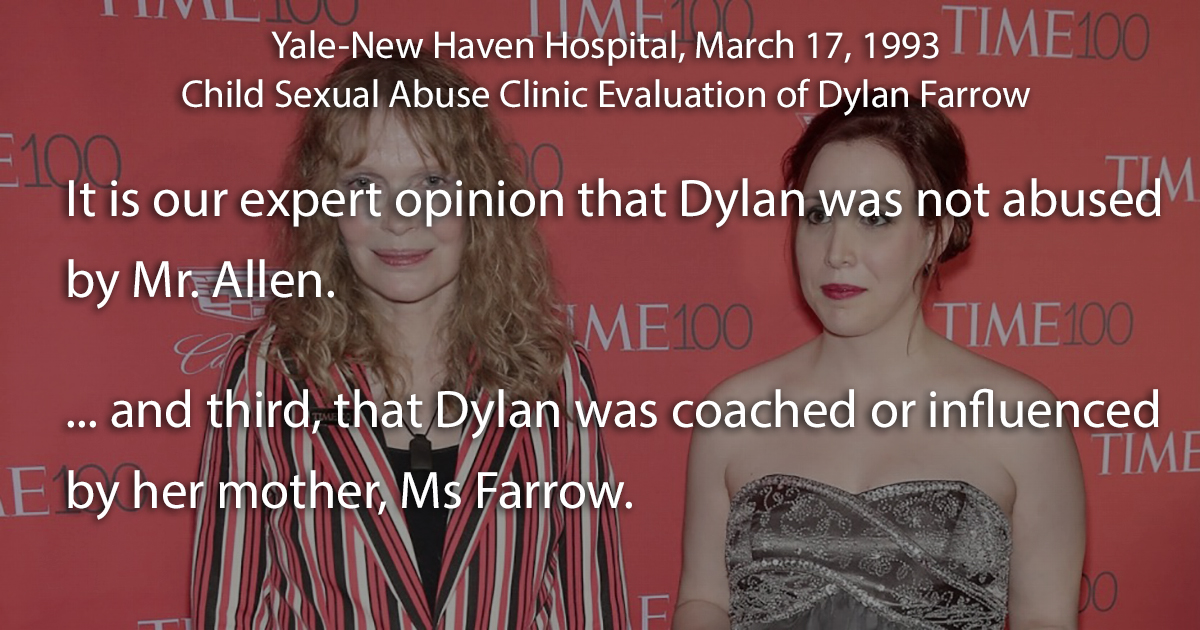 Child Sexual Abuse Clinic Evaluation of Dylan Farrow – Transcription + Original document, March 17, 1993
Doctor Cites Inconsistencies in Dylan Farrow's Statements – The New York Times, 1993
Yale Study About Allen Flawed, Expert Testifies – The New York Times, Peter Marks, 1993
Yale-New Haven Clinic, John Leventhal – Yale New Haven Children's Hospital Child Abuse Program
Allen v. Farrow (1993) – Justice Wilk
On August 13, 1992, seven days after he learned that his seven-year-old daughter Dylan had accused him of sexual abuse, Woody Allen began an action against Mia Farrow to obtain custody of Dylan, their five-year-old son Satchel, and their fifteen-year-old son Moses.
Because of Woody Allen celebrity and because he wasn't showing remorse about his love relationship with Mia Farrow 's 19 years old daughter, Soon-Yi Previn, Judge Wilk's conclusions are skewed by barely concealed revulsion toward him. Worst, as if that was not enough to make it biased, he was married to an attorney who advocates for abused women and children and "believes the victim".
Custody Trial, Supreme Court, Justice Wilk – June 7, 1993
Prosecutor John Maco
Statement of Decision – State of Connecticut, September 24, 1993
Woody Allen Asks Connecticut to Discipline Prosecutor – The New York Times, October 14, 1993
Panel Criticizes Prosecutor In Inquiry on Woody Allen – The New York Times, 1993
New York State Department of Social Services
Agency Drops Abuse Inquiry in Allen Case – October 7, 1993, The New York Times
Statue of limitations for Dylan Farrow's case
Not only Dylan Farrow can take Woody Allen to civil court but she could also take him to penal court if she didn't change her story.
Statute of limitations: Dylan Farrow is misleading all survivors – WAML, March 30, 2018
Sexual Assault Statute of Limitations – James Orlando, Chief Attorney, March 15, 2017
Videos about the Woody Allen abuse allegations
Opinions