Child molestation is a compulsive deviation that demands repetition. Woody Allen and his wife adopted two girls (now adults). Allen sex abuse allegation is limited to Dylan Farrow, one time. Except this, nobody, child or adult, has never accused Allen of sexual abuse or misconduct.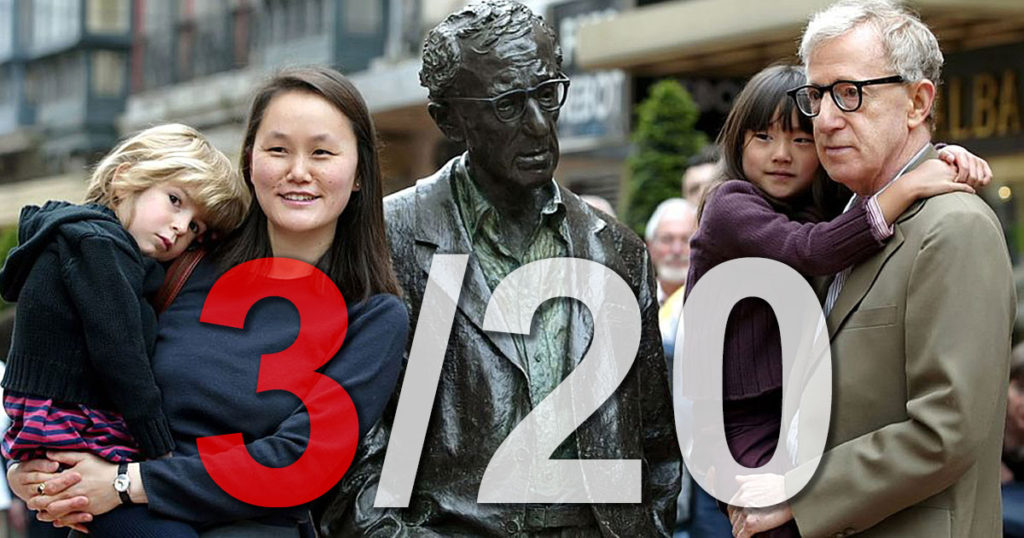 Fact 3
Incidentally, coming on the heels of the media circus and false accusations, Soon-Yi and I were extra carefully scrutinized by both the adoption agency and adoption courts, and everyone blessed our adoptions. Woody Allen Speaks Out.
Both Bechet and Manzie Allen are now adults. On May 24, 2018, Bechet Allen published on her Facebook page:
"I never wanted to involve myself in the social media debates involving my father, but there comes a point when I realize that I can either continue pretending that none of this is going on, or stand up for him. He has been nothing but supportive and loving, and now it is my turn to support him."
Read all the facts
This post is an excerpt from Woody Allen Sex Abuse Allegation: 20 Undeniable Facts. Read all the facts now.