Child molestation is a compulsive deviation that demands repetition. Woody Allen and his wife adopted two girls (now adults). Allen sex abuse allegation is limited to Dylan Farrow, one time. Except this, nobody, child or adult, has never accused Allen of sexual abuse or misconduct.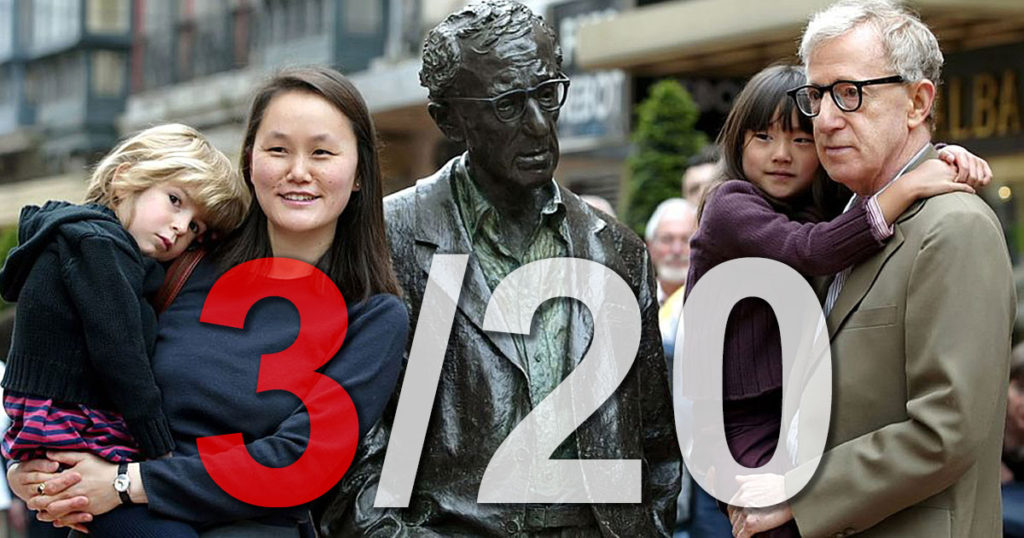 Child molestation is a compulsive sickness and deviation that demands repetition
To those who have become convinced of my father's guilt, I ask you to consider this: In this time of #MeToo, when so many movie heavyweights have faced dozens of accusations, my father has been accused of wrongdoing only once, by an enraged ex-partner during contentious custody negotiations. During almost 60 years in the public eye, not one other person has come forward to accuse him of even behaving badly on a date, or acting inappropriately in any professional situation, let alone molesting a child.
As a trained professional, I know that child molestation is a compulsive sickness and deviation that demands repetition. Dylan was alone with Woody in his apartment countless times over the years without a hint of impropriety, yet some would have you believe that at the age of 56, he suddenly decided to become a child molester in a house full of hostile people ordered to watch him like a hawk. – Moses Farrow
Only one allegation and Woody Allen and Soon-Yi have adopted two little girls
Incidentally, coming on the heels of the media circus and false accusations, Soon-Yi and I were extra carefully scrutinized by both the adoption agency and adoption courts, and everyone blessed our adoptions. – Woody Allen Speaks Out
Both Bechet and Manzie Allen are now adults. On May 24, 2018, Bechet Allen published on her Facebook page:
"I never wanted to involve myself in the social media debates involving my father, but there comes a point when I realize that I can either continue pretending that none of this is going on, or stand up for him. He has been nothing but supportive and loving, and now it is my turn to support him."
Next and Previous Facts
Three days before the alleged abuse, having learned that Woody Allen had lied to her and that the affair with Soon-Yi was continuing, Mia Farrow pleaded to "find a way to stop him".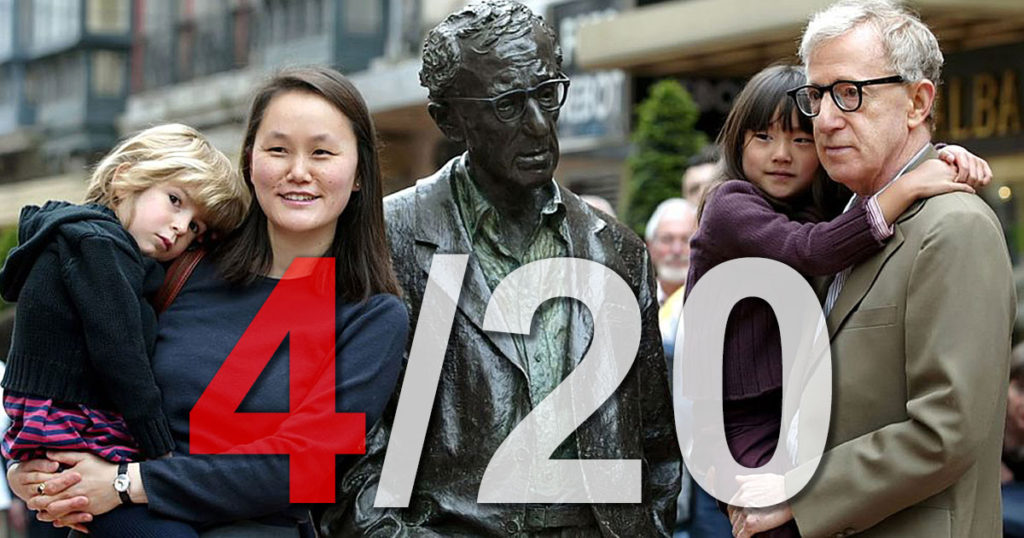 Despite Fact 1, the alleged abuse took place in a house full of people hostile to Woody Allen. They had also been expressly ordered to watch him, and never to leave him alone with Dylan.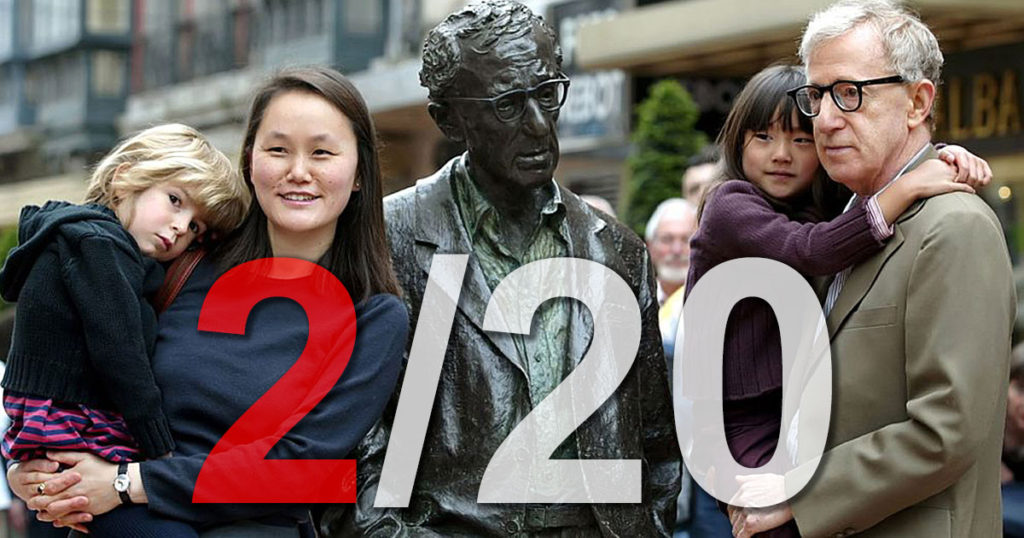 Read all the facts
This post is an excerpt from Woody Allen Sex Abuse Allegation: 20 Undeniable Facts. Read all the facts now.