Two independent teams of experts on sexual abuse from two different states investigated Woody Allen for months and completely and unambiguously cleared him two times of any sexual abuse.
Two Independent Teams of Experts on Sexual Abuse Cleared Woody Allen
New-Haven Hospital
Child Sexual Abuse Clinic Evaluation of Dylan Farrow
"It's our expert opinion that Dylan was not sexually assaulted by Mr. Allen. Further, we believe that Dylan's statements on videotape and her statements to us during our evaluation do not refer to actual events that occurred to her on  August 4, 1992."
New York State Department of Social Services
On October 7, 1993, a second independent 14-month-old investigation, from the New York State child welfare, cleared a second time Woody Allen and declared the Dylan Farrow sexual abuse allegation unfounded: "No credible evidence was found that the child named in this report has been abused or maltreated. This report has, therefore, been considered unfounded."
Next and Previous Facts
Justice Wilk was openly biased against Woody Allen.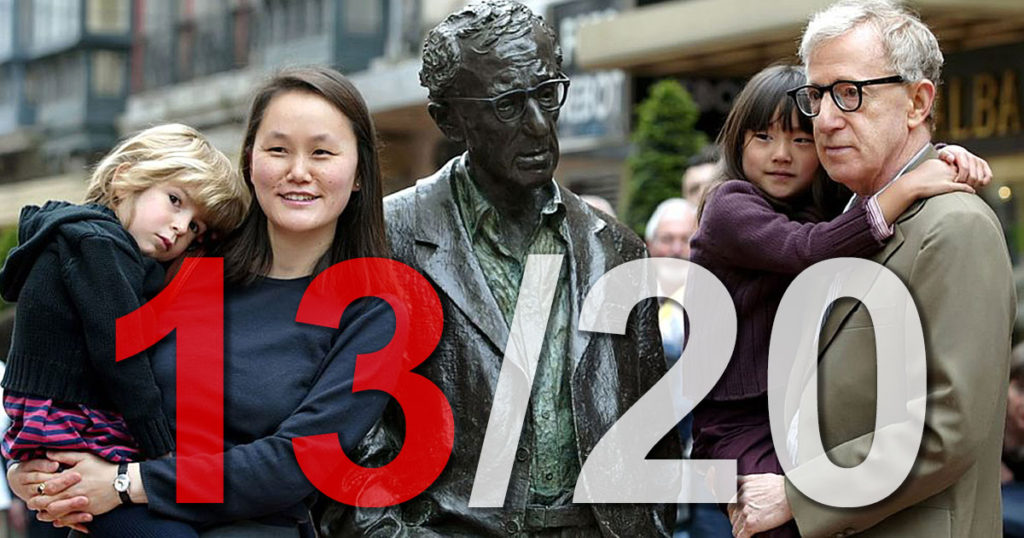 As a child, Dylan Farrow has changed her story of sexual abuse many times.
Read all the facts
This post is an excerpt from Woody Allen Sex Abuse Allegation: 20 Undeniable Facts. Read all the facts now.