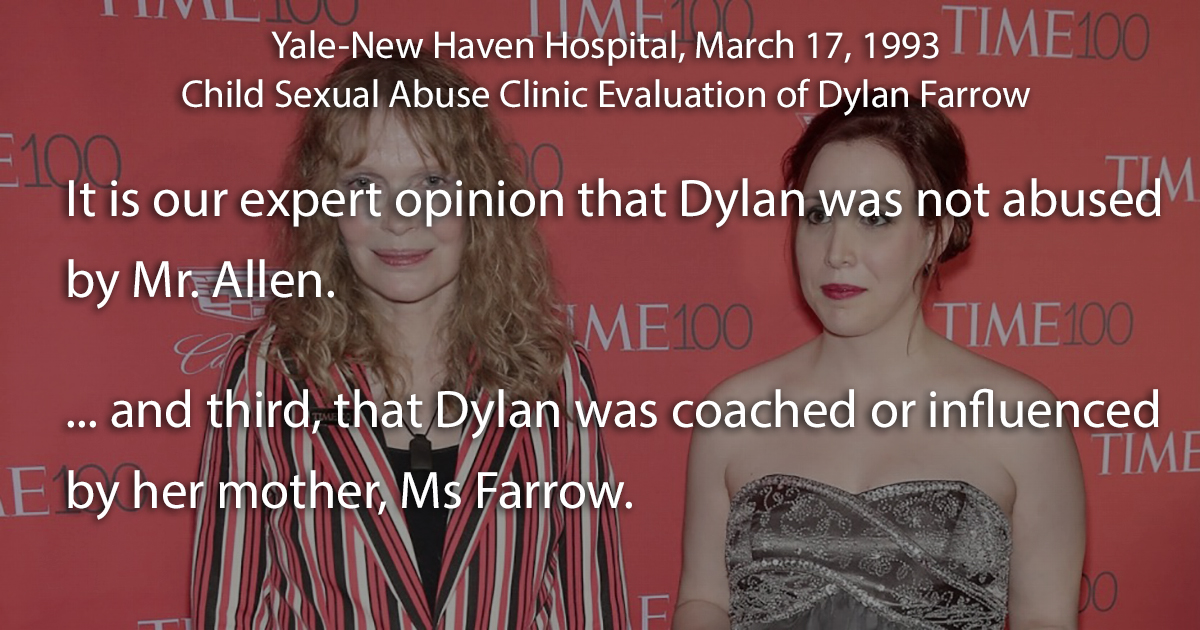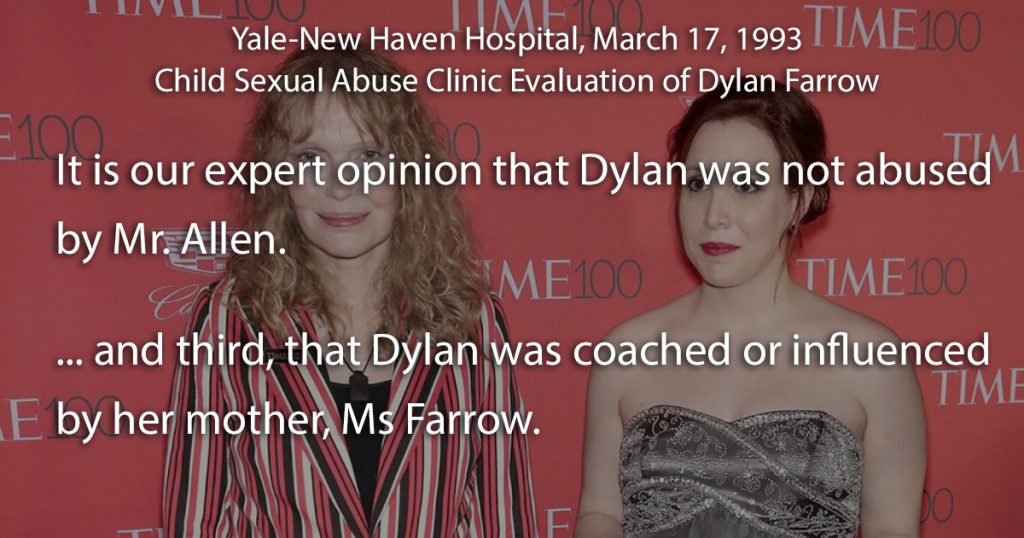 Now that all the evidence says Dylan Farrow is lying, we must try to find why some people are still saying they believe her when they just can't. Are they racist?
Three Dylan Farrow's Asian Siblings are Dead
To learn more about all the children birthed (4) or adopted (10) by Mia Farrow, check A Quick & Dirty List of All of Mia Farrow's Children, Adoptions, Attempted Adoptions & Name Changes of Her Children by Justin Levine.
Born 1985 and adopted by Mia Farrow the same year, then co-adopted by Woody Allen in 1991, Dylan Farrow has six Asian Siblings: three of them are dead (two by suicide).
Lark Previn (1973 – 2008)
Born 1973 in Vietnam, Lark Previn was adopted by Mya Farrow and her husband Andre Previn in 1973. She died of AIDS-related complications on Christmas, 2008. She was 35 years old.
Tam Farrow (1979 – 2000)
Born 1979 in Vietnam, adopted in February 1992 by Mia Farrow, she died in 2000 at age 21 of reported "heart failure". But accorded to her Korean brother, Moses Farrow, "after one final fight with Mia, which ended with my mother leaving the house, Tam committed suicide by overdosing on pills." – Moses Farrow, A Son Speaks Out. Tam Farrow was 21 years old.
Thaddeus Wilk Farrow (1989 – 2016)
Thaddeus middle name was given by Mia Farrow in honor of Judge Elliott Wilk who was openly biased against Woody Allen and ruled in her favor during the custody dispute. Born 1989 in India and adopted in 1994, Thaddeus died in 2016 after committing suicide. He was 27 years old.
She [Mia Farrow ] even shut my brother Thaddeus, paraplegic from polio, in an outdoor shed overnight as punishment for a minor transgression. – Moses Farrow, A Son Speaks Out
Moses Farrow is Asian
Born 1978 in Korea with cerebral palsy and adopted in 1980 by Mia Farrow, Moses Farrow never believed that his sister Dylan was abused by Woody Allen.
Monica Thompson said on deposition that on one occasion almost immediately after the alleged incident, Moses Farrow, 14, another child Allen and Farrow adopted, indicated doubts about what, if anything, had taken place.
"Moses came over to me and said that he believes that Ms. Farrow had made up the accusation that was being said by Dylan," Thompson said in an affidavit.
In 2014, February 1, thanks to Nichola Kristof, Mia Farrow's close friend, Dylan Farrow published an open letter in the New York Times, accusing his adoptive father, Woody Allen, to have sexually abused her in 1992. Few days letter, Moses said in People their mother Mia Farrow was to blame for turning Dylan against Woody Allen: "My mother drummed it into me to hate my father for tearing apart the family and sexually molesting my sister. And I hated him for her for years. I see now that this was a vengeful way to pay him back for falling in love with Soon-Yi."
Dylan Farrow: My brother is dead to me
With three of her Asian siblings dead, two by suicides, what do you think Dylan Farrow answered to her brother Moses ?
Dylan Farrow: "My brother is dead to me."
Soon-Yi Previn Also, is Dylan's Asian Sibling
Born in Korea, Soon-Yi Previn  was adopted in 1978 by Mia Farrow and Andre Previn.
In Sept. 16, 2018, Vulture published Introducing Soon-Yi Previn.  Soon-Yi, just like her brother Moses, described how Mia Farrow was abusive. But while she's a woman and MeToo dogma is all about "believe women", it seems she is the wrong victim.
Immediately upon publication of the controversial interview with Previn, the court of public opinion handed down its judgment: Allen was still a monster, Previn his victim-accomplice and journalist Daphne Merkin, who conducted the interview, a toady. – Quilette, Believe (Some) Women, Karen Yossman
It seems that the #MeToo commandment to "believe women" and to support people coming forward as survivors of abuse doesn't apply to all voices, only to those with the "right" stories. – Woody Allen and the Wrong Survivor, Arc, Cathy Young
Some White Dylan Farrow's Believers
Asia Argento
Asia Argento believes Dylan Farrow. On August 19, the world learned that the Italian actress/director and big MeToo star was paying hush money to Jimmy Bennett, a former child actor who she sexually assaulted in 2013, when Bennett was 17.
Rose McGowan
Rose McGowan has attacked Woody Allen many times, calling him a rapist. Meanwhile,  she worked with Victor Salva, a convicted child molester. Then, she defended him.
Mira Sorvino
Thanks to Woody Allen, she won an Oscar for Mighty Aphrodite. On January 11, 2018, she send an open letter to Dylan Farrow to catch the eye of the media. "I send you love and inclusion and admiration for your courage all this time. I believe you!!!"
Patricia Arquette
Patricia Arquette knows that Dylan Farrow could still bring Woody Allen to court and that she is misleading all true survivors. But she's still claiming she believes her.
Susan Sarandon
Susan Sarandon "thinks" that Woody Allen sexually abused a child:
Reese Witherspoon
Reese Witherspoon used her Twitter account to say to Dylan Farrow that she believes her.
I'm with Natalie. I believe you, Dylan.

— Reese Witherspoon (@ReeseW) January 15, 2018